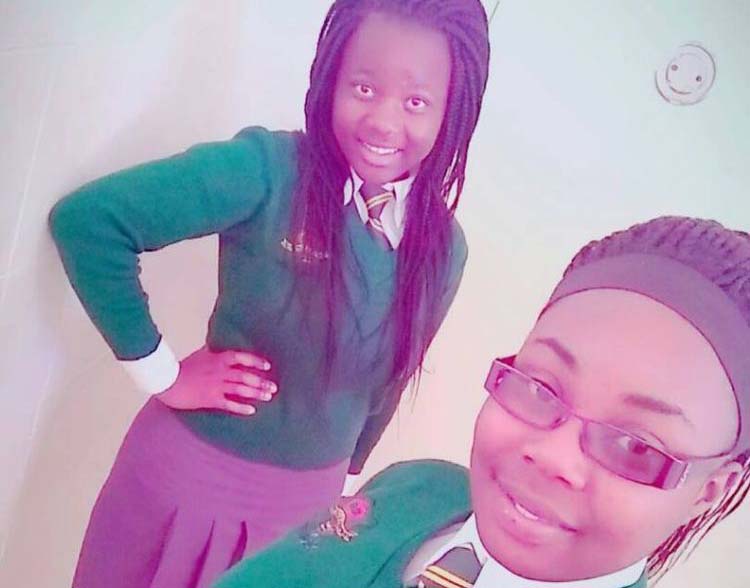 The ManicaPost
Thursday the 26th is finally here and it's the much awaited school closing day. Happy holidays my guys and keep safe. I wish you all a great August holiday. Love you!
***
Never blame any day in your life. Good days give you happiness, bad days give you experience. Worst days give you a lesson.
There's no day without a night, there's no victory without a fight, there's no joy without some pain! We can't change the past but we can influence the future. Remember, Romans 8:28 All things work together for good to those who love God. Raviro.
***
While you are thinking you are failing… someone near you is being inspired by your ability to endure so much and keep going. #keepgoing #keepgrowing. "Rain drops may be little in shape and size but their continuous fall make rivers overflow. Remember: Small consistent efforts make massive changes in life." Never look down upon yourself. #Clara, Chikanga Secondary.
***
Be happy and thankful. Hie Tentie, I want to greet my friends Shantel, Phillip and all Lower sixth students. Bervely Ronica K.
***
I am not psychopathic, I can fear yet I fear few material things. I maybe afraid of a situation, but when I look objectively, I see that what I fear most is unreal and cannot hurt me but others rather it is a symptom of things I can't identify. When I was young I dreamt nearly every night of pleasant gentle dreams. Now I dream hardly at all, but when I do, I find myself riding black nightmares. I am not afraid of my enemies, but afraid of those friends who break their promises. Talking about fear. By Morepraise Madzura.
***
Hie, I am Ashley Mafudze Liebenberg High form 3 , l just want to say hie to my friends Nomsa , Sharloty, Primrose, Lovemore, Shallom and all who know me at Chimanimani High. I love you all.
***
Hie Tentie, its Yvonne from Alpha , I would like say hie to all U6 at Alpha and all my former F4 classmates from Biriiri, Meme, Ruru, Mishy, Dela, Kiki. Miss you big time.
***
Hie Tentie, I want to say hie to my friends and all upper 6 sciences at Lydia Chimonyo. Guys exams are coming so let's work hard. Chakah.
***
Hie Tentie, its Lamont from at MBHS, I want to greet my besties Geston and Llloyd. I wish you the best in your exams and also do not forget to read.
***
Hie Tentie, happy birthday Tatenda machikiti at Lydia chimonyo. From Tate Mude.
***
I am Laura from Nyamauru High School and I want to say hie to my friends Tutu, Nene, Fay and Gamu.
***
Thanks for all your pictures, keep sending them in. If your pix are not in this week's edition of The Weekender, please check the next issue or the one after that. Love y'all so much. Please keep sending your stuff to +263 771 580 643.
Kisses and hugs dearies, xoxoxo.