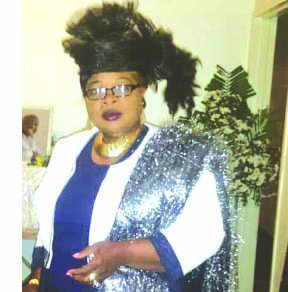 The ManicaPost
Tendai Gukutikwa
Weekender Correspondent
A HARARE-BASED woman is at loggerheads with her siblings over their late mother's estate barely four months after her death.
Sheila Simau is fighting for the family's Sakubva house to be put into a family trust house, while her siblings Elizabeth Bizare and Cleopus Chakawonesu want the property to be shared between the three of them.
The late Gogo Victoria Chakawonesu died in March and is survived by her three children.
In her papers filed before Mutare High Court, Simau argues that her late father, Willie Chakawomesu, sired many children out of wedlock and that none of them were registered on his estate and therefore they did not benefit when he died in 2001.
"If the house is put into a family trust, then our late father's children can also benefit as they will have a place to call a home. One of them is mentally challenged and needs a stable place to call a home.
"This house should not only belong to us, Victoria Chakawonesu's children.
"It should also be noted that at one time my father sold the house behind my mother's back and I bought it back for the family," stated Simau in her affidavit before the court.
However, Cleopus and Elizabeth's affidavit stated that since the house is now in their mother's name, it should only benefit the three of them.
The duo also argued that their sister Simauwas not in good books with their mother at the time of her death, adding that she is only contesting the deceased's estate as a way of getting back at them for being their mother's favourites.
Before her death, Gogo Chakawonesu had been granted a protection order against Simau after accusing her of badmouthing and abusing her.
The late Gogo Chakawonesu disowned Simau during a court session and instructed her to stay away from her.
"Simau is my second born child, but she is so disrespectful. She has labelled me a witch and claims that I killed my late sons.
"I would rather die rather than allow her to assist me in getting medical attention. In fact, she can only come to my funeral to pay her last respects," said the elderly woman last year as she wept during a court session.
"My health is deteriorating because of her continuous threats. She is also in the habit of phoning to insult me," said Gogo Chakawonesu back then.
However, Simau claims that three days before her death, Gogo Chakawonesu pardoned her.
"She pardoned me a few days before her death. I was no longer an outcast before her. Infact, she sent her relatives as she was on her deathbed to call me so that we could reconcile," she said.
In an interview with The Weekender, Simau complained about the way she was treated at her mother's funeral, claiming that her siblings treated her like an outcast.