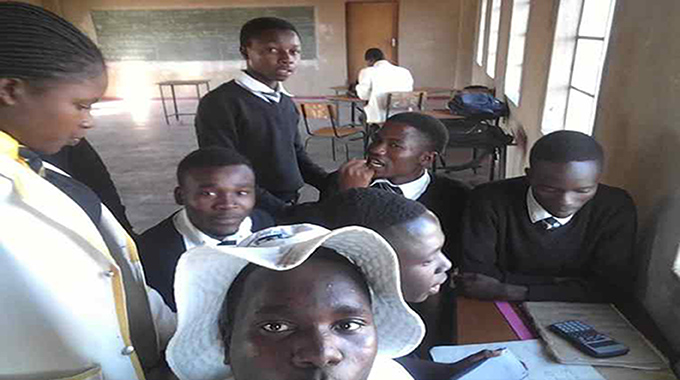 The ManicaPost
It's that last week of the school holiday once more and it's so boring right! Well, worry not, the next school holiday is just a few months away and all you need to do is work hard at school until early December 2018. By the way this is the most crucial season in your academic pursuits my lovelies, concentrate, pass your exams and pursue your future dreams. Love you even more. Toodles!
***
Life is really crazy. You dream that you have a car and when you wake up, you have nothing! You dream that you have money and when you wake up, you have nothing! But try to dream that you are urinating, that is when your dreams come true. Chipo
***
Patience is not only about the ability to wait, but also to keep a good attitude while waiting. The plant maybe watered daily, but fruits grow only in its season. Everything is destined to happen at its own time. Tiara
***
Life
A guy met one of his classmates several years after school and he could not believe his eyes; his friend was driving one of the latest stylish Mercedes Benz cars. He returned home feeling awful and very disappointed with himself. He thought he was a failure. What he did not know was that his friend was a driver and had been sent on a mission with his boss' car!
Rosemary always harassed her husband for not being romantic. She accused him of not coming down to open the car door for her as her friend Jane's husband did when he dropped her off at work. What Rosemary did not know was that Jane's husband's car had a broken door that could only be opened from the outside!
Sampson's wife went to visit one of her long-time friends and was very disturbed to see her friend's three adorable children having fun. Her problem was that she had only one child and had struggled to conceive for the last five years. What she did not know was that one of those children, her friend's biological child, had sickle cell disease and had only one year to live and the other two were adopted!
Life does not have a universal measuring tool; so create your own and use it. Watching people and comparing yourself to them will not make you better, but bitter.
If you know the kind of load that the chameleon carries, you would not ask why he takes those careful strides. So, enjoy what you have and be grateful for that. All that glitters is not gold, live and be happy with what you have, everyone goes through one thing or the other. #Whatsapp
***
Hie Tentie, I just want to say hie to all the Bonda Bullets, especially Muchy Nene, Tats, Lidzo and my besty Ashley Jinga and all 2Ps. From Blessing
***
Hie this is Tatenda Mufambi, I'm in Form Four at First Class Academy. I'm a singer, some people know me with a stage name Gangster Scrappy. I want to say shot up to Alliance Family and fans.
***
Thanks for all your pictures, keep sending them in. If your pix are not in this week's edition of The Weekender, please check the next edition or the one after that. Love y'all so much. Please keep sending your stuff to +263 771 580 643.
Kisses and hugs dearies, xoxoxo!