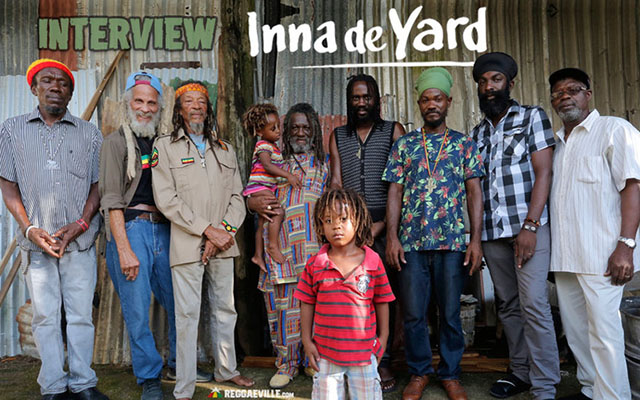 The ManicaPost
KUSH AND VAR, WHAT'S HAPPENING WITH YOUR OWN CAREERS OUTSIDE OF THE PROJECT IN UPRISING ROOTS AND PENTATEUCH?
VAR: Pentateuch movement is always a movement that will keep on moving. It started out as Pentateuch band and now it evolved into something bigger than just a band. It is a collective effort of classmates, young musicians and producers, the likes of musicians like Kino who is our classmate and still plays in Morgan Heritage today.
So it is even more beautiful to just play music with my classmates and friends for over 10 years. Now we are even working on an album and the album will feature all of these Inna De Yard guys!
KUSH: Uprising Roots will be for eternity. We did our first tour in Europe and they were like "Uprising Roots put 35 years more on roots reggae music". All the festivals wrote the highest stuff about us because we really bring the vibration. And we live it too because most people are singing but they are not living the vibration.
I'm going on tour with Inna De Yard so I have tours coming in for Uprising Roots that  have to be cancelled to support the thing. But everything is going to come into a fullness same way. Because if someone doesn't know about Uprising Roots they are going to say "Who is Kush McAnuff?" When they type in the name they are going to see it lead to Uprising Roots.
Everything is in a full circle. I am linking other booking agents through Chapter 2 who want to book Uprising Rootsand they will know when we are not on tour so the dates don't clash. It's going really well so far.
AND KIDDUS, HOW IS YOUR SOLO CAREER? WHEN WE LAST SPOKE IN JAMAICA YOU HAD A SECOND ALBUM WITH JIN JIN BAND THAT HAS NOT BEEN RELEASED?
KIDDUS: I have completed one with them that is to be released sometime later. I have one supposedly with Baz Baz and we're looking for a deal. I have one with a brother named Skanker which is more blues jazz type of feel. And I'm supposed to be doing something with my brethren Fixi. We started a few tracks about six years ago. And I have a number of my personal tracks which I am working on. I'm just waiting for a little more, moolah — since you're British?
Nowadays, vinyl is coming back up a bit but CDs are gone.
If you're not touring you're not making money and for the download thing you need to be doing major videos to collect on them.
The whole business is strange. Maybe musicians were getting too powerful and they didn't want the message to come out so that they could start really helping to reset the mindset.
For certain companies your rhetoric is not what they prefer to sell. Bullshit is still the biggest market in the business, so if you're not into creating bullshit your career might not go as far.
If you're showing daggers or pins and needles at the system why the fuck should they want you? With the bullshitters the money is turning over and they're like disposable garbage.
You just throw them in the bin and there is somebody else to come in and be thrown in the bin again. But I and I, I'm constantly at your head or your chest so your mind has to think about it and your heart has to feel it. I'm like a fucking woodpecker in your head! (Laughs) — reggaeville
For contributions on reggae/dancehall music and latest news contact Ras Libz Kartel on 0773 219 891 or [email protected]