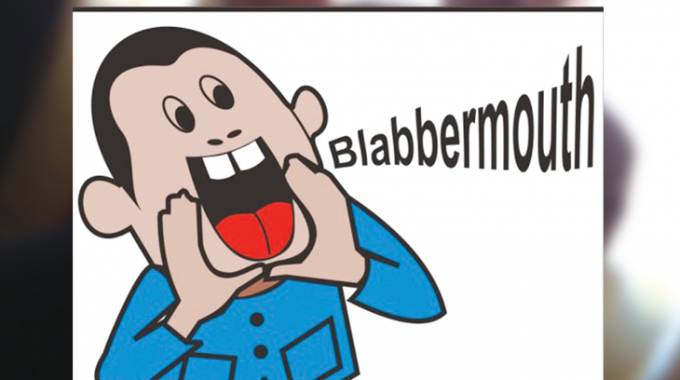 The ManicaPost
LIKE I have always said, in doing this job, nothing motivates Yours Truly more than the need to preserve the little that remains of our moral fabric.
Our moral fabric has all to do with our norms and values, more importantly our identity as a people.
This is the reason Blabber was taken aback by this other popular gynaecologist who has changed the colour of her skin and now resembles a day-flying chafer, popularly known as Ndere in vernacular.
I mean that other female medical practitioner who once teamed up with her husband to dupe people of their hard earned money through a scandalous money pyramid scheme.
Whether she has used injections, tablets or lotions, Blabber does not care but Yours Truly is only worried about the potential danger her own health, let alone the lessons that she intends to impart to our young ones as a role model in our small city.
By the way…
In the previous insertion, Blabber penned about this other popular light skinned slut who is turning heads like never before.
I mean that other one who drives a black ex Jap vehicle of the Toyota family.
Yes, the one who left a number of respected men in the city falling over each other as they battled to get a chance to repair her vehicle after she was involved in an accident recently.
Blabber then forgot to mention that she was involved in an accident while she was driving to consult a well known traditional healer who resides near the tollgate.
In a society where we have poor and orphaned children failing to afford small amounts of school fees, Blabber feels sorry for the moneyed men who cannot read in between the lines and put their resources where there is need.
God bless the dumb bunnies that trust these sluts!
By the way, that does not mean Blabber has forgotten about the pledge to give you gentle reader the list of these morons who were desperate to repair her vehicle.
The foolish son at it again
The bible in its New International Version says 'to have a fool for a child brings grief; there is no joy for the parent of a godless fool' while the New Living Translation notes 'it is painful to be the parent of a fool; there is no joy for the father of a rebel'.
Which ever version, the truth of the matter is that a fool given his or her parents sleepless night.
This is also true of this son of a popular businessman in the city.
I mean that pompous businessman who owns a building in the central business district that was opened by the former president some years back.
Gentle reader, rich as he might be, the businessman, who was also once a subject on this widely read column because of his sexual shenanigans, has an uncultured son who antics have caught Blabber's attention.
Watch my space!