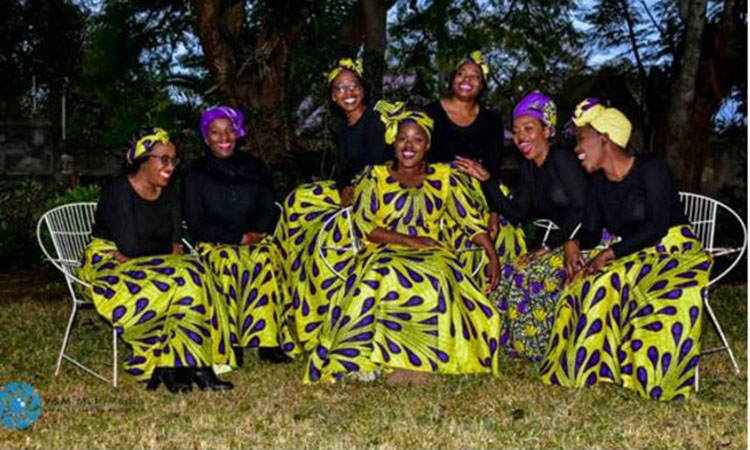 The ManicaPost
Hello Mutare, its 2018 and we want to celebrate your wedding with you. Makorokoto! Amphlope! Congratulations!
If you would like us to showcase your wedding in the Manica Post, please contact us. We will come and take pictures of key parts of your wedding which we will then showcase in this column. You will also automatically be entered into the Bride and Groom of the Year competition.
Yes it's true! We want Manicaland and the rest of the Nation to celebrate with you through your wedding photo's. Message or Call the Editor 0778175925 or Ann 0772933845 to make your booking or for more information
Hello Mutare,
I am so excited this week, because there are actually couples out there who have embraced our African Culture when it comes to Wedding attire. Right here in Zimbabwe we have couples having their Wedding dresses and suits designed using African print material.
Let me tell you when you look at these pictures I am sure it will put a smile on your face and a joy in your heart. Bright bold and stylish. I love the fact that the bridal party were not afraid to wear black with these bright coloured skirts. The black balances out the colour perfectly. African print material is always about colour blocking. The designers manage to capture nature in all it's forms in their designs it's amazing. So it is wise for one to carefully consider how they will be accessorising their outfits. This bride and her team chose to keep their accessories simple, making the outfits look elegant. The colours speak for themselves.
The nice thing with having wedding attire in African print material is that you can re-wear the outfits later on in the year at other functions.
The versatility of African print material is that you can also change the outfit later to a totally different design. For example, the brides dress can become a skirt and jacket. The bridesmaids long skirts can become flare trousers, shorts and top or knee length skirts. Their head scarves can be made into blouses or waistcoats, or worn as summer scarves. For the men, you can change the trousers to knee length shorts for a casual outing, worn with the same shirt.
Go ahead and send me pics of your wedding design choices, let's see if we can put Zimbabwean Wedding designs on the map.
Until next time God bless!
Ann can be contacted at Total Wedding Consultants (TWC) 0772933845