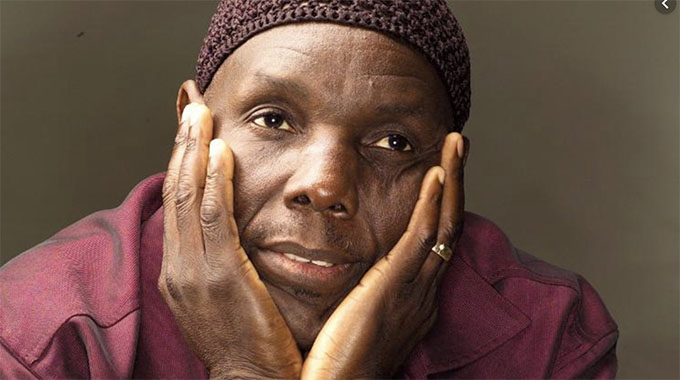 The ManicaPost
Moffat Mungazi Weekender Correspondent
ONE of the most enduring, and perhaps endearing, qualities about Tuku is his altruistic demean-or which enamoured many.
That the distinguished musician "came down" from his lofty perch to engage in collaborative efforts with other musicians makes him the one singer who has done arguably the most duets on the domestic music landscape. From such accomplished musicians in their own right as Hugh Masekela, Ringo Madlingozi, Mahube, Lady Smith Black Mambazo and Shabalala Rhythm to James Chimombe, Simon Chimbetu and Biggie Tembo — to mention just these few — Mtukudzi's service was sought to provide the musical Midas touch. Then, among many others, Winky D, Suluman Chimbetu, Fungisai Zvakavapano-Mashavave, Berita Khumalo, Ex-Q and Garry Tight's songs all turned gold when the Black Spirits front man's rasping voice gracefully added elegance to their compositions.
Revealingly, according to Zvakavapano-Mashavave it was actually Dr Oliver who approached her and proposed a tag-team rendition of "Kurarama Ndimi" after he was bowled over by the track during one of his many European tours. So Tuku, interestingly, actually took time to listen to other musicians' work! And appreciated it despite his otherworldly status in those circles.
Put simply, if the towering Mtukudzi was not rubbing shoulders with some of the best artistes around, then his charismatic aura was rubbing off onto those who were still growing out of their music diapers and looked up to him for both inspiration and emulation.
This effectively saw him straddle genres, flawlessly flowing with the industry's afro jazz, mbaqanga, sungura, gospel, urban grooves and Zim dancehall currency.  Never one with a bloated ego, robust sense of himself or exaggerated belief of self-importance, the national hero still found and spared such precious resources as his person, occasions and material to be a benevolent benefactor to others.
The setting up of Pakare Paya Arts Centre in Norton, an academy that identifies and polishes budding artistes, was his priceless gift to Zimbabwe.
That he unearthed and nurtured such talents as Munya Mataruse and Mbeu (born Ashton Nyahora) at that music nursery was his word in deed. Upon receiving a national award some time back the late Tongai Moyo publicly credited Samanyanga for the role he had played in shaping his career, acknowledging: "Oliver Mtukudzi, I hope you are watching and proud of your product!"
Such was the immense and immeasurable authority the "Totutuma" composer wielded. Also, always ready to lend his voice to worthy causes Tuku's involvement among the stellar cast of the Bus Driver and Chenjerera Upenyu projects further brings to the fore his well-meaning and philanthropist gestures.