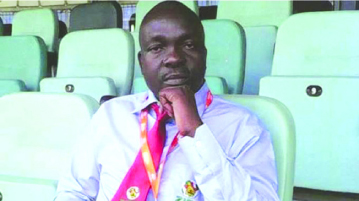 The ManicaPost
Ray Bande
Senior Reporter
ZIFA Eastern Region is working on modalities to cushion their affiliates when their flagship Division One League finally kicks off.
Among the measures is coming up with payment plans for affiliation fees.
At a time when discussions have been centred on resumption of top-flight league action, Division One football has not been an issue, with some of their clubs crumbling under the yoke of inactivity.
Mutare City Rovers have reportedly been disbanded although the matter is yet to be finalised.
Zifa Eastern Region chairman, Davison Muchena told Post Sport this week that one of the major ways that they hope to ease the financial burden for clubs is to make payment arrangements for club affiliation fees.
Exorbitant affiliation fees have been a bone of contention for many clubs in previous seasons.
"My heart is bleeding for our region. It seems like we will start all over again. We are aware that when we finally get the green light to start competing most of our clubs will face the financial burden to meet the affiliation fees costs.
"Terms of affiliation fees payment may be agreed so that the game can be played. We have not put anything in place. These things may need to be discussed with the teams and agree on a reasonable figure. A budget may need to be drawn to see how much is needed to cover a season then from that figure we divide by the teams," said Muchena.
The regional football body chairman said they are confident of retaining most of the teams that were part of their league in 2019.
"We believe that company owned teams are still there and can stand the heat. These include Renco Mine, Mwenezana, Bikita Minerals, Greenfuel, Buffaloes, Mutare City Rovers, Claremont, Ruwa, Grayham and Zaka Academy.
"There is also a clique of clubs that always participate in the league even when the financial burden is taking a toll on them and these include Masvingo United, Chiredzi FC and Lowveld United," he said.