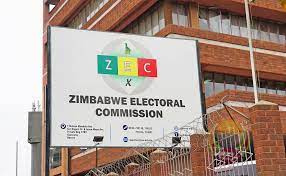 The ManicaPost
Cletus Mushanawani
News Editor
AS the harmonised elections draw closer, the Zimbabwe Electoral Commission (ZEC) has announced that starting tomorrow (Saturday), the voters' roll will be opened up for inspection.
The inspection will run in 1 557 centres across Manicaland from May 27 to May 31.
In addition, ZEC has also announced the House of Assembly Constituencies and Ward boundaries to be used this year.
President Mnangagwa is expected to announce the elections' date in the near future.
Although Manicaland retained 26 Constituencies from the 2008 delimitation report, two new ones were created following the delimitation of Constituencies last year.
Chikanga-Dangamvura Constituency in Mutare Urban was divided to create the Chikanga and Dangamvura Constituencies.
On the other hand, Chipinge West and Musikavanhu were merged to create the Mutema-Musikavanhu Constituency.
The delimitation of Wards resulted in some voters being moved into new Wards and voting centres.
Such people are encouraged to take advantage of the inspection of the voters' roll to verify where they will cast their votes during the harmonised elections expected later this year.
In Mutare Urban, Wards One, Six, 14, 16 and 19 are in Chikanga Constituency; while Wards Seven, Eight, Nine, 13, 15 and 18 are in Dangamvura Constituency.
Wards Two, Three, Four, Five, 10 and 17 are in Mutare Central Constituency.
Wards 11 and 12 are part of Mutasa South Constituency.
Mutema-Musikavanhu Constituency is made up of Chipinge Rural District Council's Wards One, Three, Four, Five, 16, 20, 21, 23 and 25.
City of Mutare has a total of 19 Wards.
Rusape Town Council has 10 Wards, while Chipinge Municipality has eight.
The Ward boundaries were compiled and digitalised from maps from the Department of Surveyor General as well as Google Earth Satellite images.
ln a statement, ZEC chief elections officer, Mr Utoile Silaigwana confirmed that the voters' roll will be opened up for inspection starting tomorrow.
The statement reads in part: "It is hereby notified that the Zimbabwe Electoral Commission (ZEC) shall open the voters` roll to be used for the 2023 harmonised elections for inspection.
"The centres will open between 7am and 5pm daily from May 27 to May 31, 2023. Documents required are as follows: – national identity card (metal, plastic or waiting pass with holder's picture) or valid Zimbabwean passport.
"The cut-off date for the purposes of producing the voters` roll for this inspection exercise was April 28, 2023. Those who registered on or before April 28, 2023 are encouraged to inspect the voters` roll at their ordinary polling stations which have been designated as inspection centres for purposes of this voters roll inspection exercise.
"Your name will appear only at that inspection centre if that centre is your designated polling station.
"Registrants who registered up to the 28th of April 2023 can also use the USSD code *265# for NetOne and Econet subscribers to inspect their details using their mobile phones.
"All queries should be directed to the respective provincial elections officers and the ZEC Head Office in Harare."