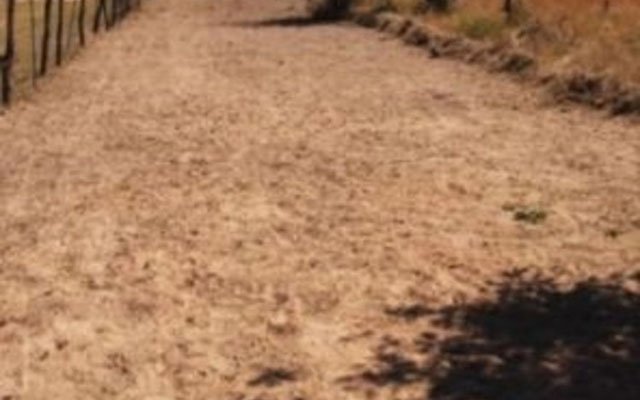 The ManicaPost
Cletus Mushanawani News Editor
THE wet winter has affected fire-guard preparations, exposing timber plantations to the high risk of veld fires.
Timber Producers Federation chief executive officer, Mr Darlington Duwa, said most of the companies had just covered 30 percent of fire-guard preparations as vegetation was still green.
"The fire season is upon us now, but we are worried at the rate our members are moving in erecting fire-guards. It is not their fault to be lagging behind. The wet winter season is hampering progress as most of the vegetation they are supposed to clear is still green. Considering the vastness of the area that need to be cleared, controlled fire is the effective method. While the heavy rains brought a lot of joy to many people, it increased the risk of veld fires this year because of the dense vegetation around timber plantations.
"The dense vegetation fuels a lot of fires and timber companies should brace themselves for a tough fire season," said Mr Duwa.
He said most companies had failed to meet the July 31 deadline of having erected fire-guards around their plantations.
"All fire-guard burning operations were supposed to have been done by July 31, but all the companies failed to beat that deadline. We are happy that the Environmental Management Agency gave us the nod to extend the deadline to August 31. Companies are now working flat-out to beat that deadline."
Mr Duwa said they were having fire awareness campaigns in most districts across Manicaland where they have roped in law enforcement agents to be part of the teams.
In the awareness campaigns, police are educating the public on the provisions of legislations like Statutory Instrument 7/2007, alongside the Environmental Management Act and the Forestry Act, which make the following conducts criminal offences: failing to have standard fire-guards, deliberately failing to extinguish a fire on one's property, failure to assist in putting out fire and failure to report a fire.
"The attendance to these meetings is good and we hope the lessons will transform into practical action to save our environment and lives," he said.
However, Mr Duwa expressed concern on the time the judiciary was taking in concluding fire cases, as some of them end up being thrown away for lack of evidence.
"Yes, the police are playing their role in bringing to book all suspects behind veld fires, but we strongly feel that the courts should speed up the trials. Some take long to conclude resulting in acquittals due to lack of evidence.
"This delay in justice delivery is not acting as a deterrent because once a person is left to walk away without a conviction, he or she is likely to commit another similar offence."
"There is need for training of our judiciary officers for them to have a true appreciation of the impact of veld fires to the national economy and environment. Convictions should be secured for our environment to be protected. Zimbabwe can no longer afford to continue losing vast tract of plantations every year," he added.