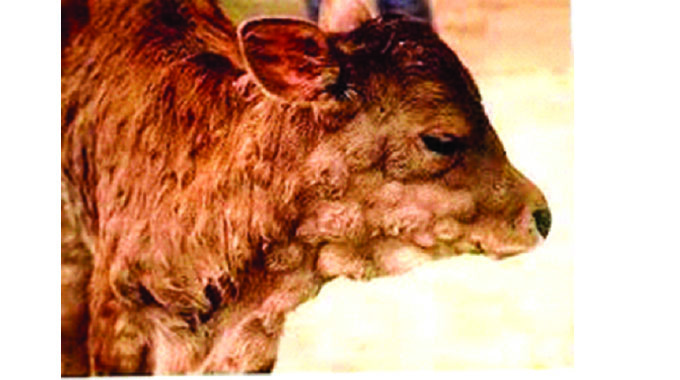 The ManicaPost
Luthando Mapepa
Chipinge Correspondent
MANICALAND's five districts are targeting to vaccinate 400 000 cattle against the lumpy skin disease.
Manicaland Veterinary Service Department chief health inspector, Mr Roy Dube said the vaccine is already in the country and vaccination will start next month.
Mr Dube said Government is working with partners to ensure the successful rolling out of the month-long programme.
"Vaccines for lumpy skin disease are now in the country and in Manicaland, we will start vaccination next month.
"Although cases of lumpy skin disease outbreaks are on the decrease, we are urging all farmers to comply with this directive, especially those in red zones.
"We are expecting to finish the programme by the end of July. We are working with the Food and Agriculture Organisation and other development partners to fight this disease," he said.
Lumpy skin disease, which is caused by capripox virus, affects cattle and buffaloes.
It is transmitted between animals by direct contact, via arthropod vectors and iatrogenically.
The virus does not affect humans.
Mr Dube also said cases of the January disease and anthrax, which threatened the national herd early this year, have been reduced.
"We are also expecting to receive anthrax vaccines in the near future. Vaccination in all districts will start in August," revealed Mr Dube.