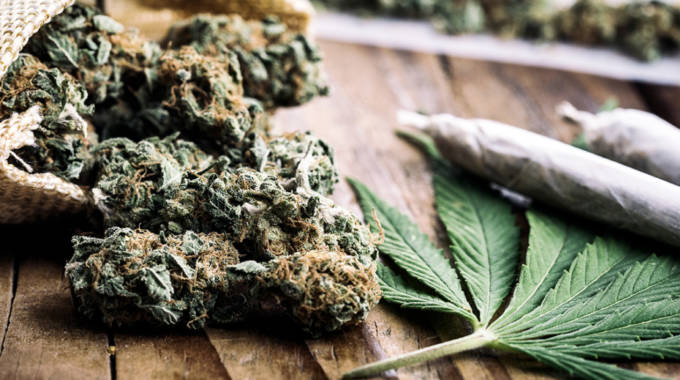 The ManicaPost
Abel Zhakata
Senior Reporter
TWO suspects have been hauled before a Mutare provincial magistrate for illegally possessing 1 000 kilogrammes of dagga following a high speed police chase.
Larry Clay Manyellah (38) of Kambuzuma Section 5, Harare, and Probe Zijena (21) of no fixed abode appeared before Mr Langton Mukwengi for contravening Section 156 (1) (a) of the Criminal Law (Codification and Reform) Act, Chapter 9:23.
Manyellah, who was being represented by Mr Farai Matinhure of Gonese and Ndlovu Legal Practitioners, was granted $25 000 bail, while Zijena who was self acting was denied bail.
They will be back in court on June 14 for routine remand.
Mutare District Criminal Investigations Department spokesperson, Sergeant Coleen Mbato, said on the night of May 24, the suspects were ordered to stop at a roadblock in Hot Springs.
They disobeyed the order, hit the roadblock drums and sped off towards Mutare.
"The law enforcement agents who were manning the roadblock gave chase and contacted the Criminal Investigations Department's Anti-smuggling team in Mutare. The crack team reacted quickly and set up an ambush near Zimunya Township.
"However, the suspects managed to evade the ambush and headed towards Mutare.
"The chase continued along Jeff Road in Chikanga and then Magamba Road in Fairbridge Park as the duo headed for Harare. Upon realising that the net was closing in on them as the chasing team had contacted officers at the Christmas Pass roadblock, the two made a U-turn at Wise Owl Motel and headed back to Chikanga using Magamba Road," said Sergeant Mbato.
It is alleged that the suspects bumped into another vehicle and subsequently lost control of their car.
When it veered off the road, they disembarked and fled into the nearby maize fields, leaving the vehicle at the accident scene.
Searches were made and the cops recovered 24x50kg bags of dagga, 1x25kg bag of dagga and two registration plates.
The recovered dagga was taken to the Grain Marketing Board Mutare Depot for weighing.
It was ascertained that the dagga weighed 1080kg.
On May 26, Manyella surrendered himself to CID Mutare.
Sergeant Mbato said Manyella told the police that he was just a pirate taxi driver who had been hired. He said he was unaware that he had been transporting dagga.
On the same day, police detectives arrested Zijena at MegaWatt Building in Mutare.
Upon his arrest, Zijena implicated Trust Kaseke as his accomplice.