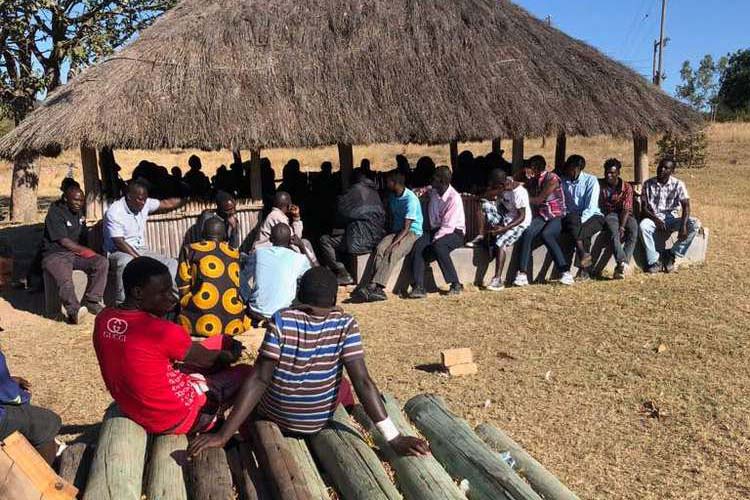 The ManicaPost
Abel Zhakata in Zimunya
HUNDREDS of villagers turned up at Chief Zimunya's courthouse on Sunday morning to hear the case of a Dora Dombo family that is being troubled by a cow that suddenly began ''talking''.
However, the multitudes that thronged the chief's court were left disappointed after the villager and his cow at the centre of the controversial matter, which has since been attributed to witchcraft, failed to turn up for the hearing.
When The Weekender arrived at the court, villagers were patiently waiting for the arrival of the accused person and his cow but he never showed up.
In an interview, Chief Zimunya , who was now busy presiding over other matters that had been brought to court for consideration, said he would soon send his police officers to arrest the suspect and bring him to court.
"This happens many times. Some people, especially those who know that they have committed misdeeds, choose not to come to court but as the chief I will send my police officers to arrest and make them appear before the court. When an arrest has been made and the court is ready to sit we will inform you," he said.
Following the publication of the case last week, a lot of people were keen to visit the court and personally hear the story behind the talking cow. The hair-raising narrative is happening in Mambondiani Village.
According to Chief Marange, each time the cow in question is taken out of the kraal in the morning destined for the grazing pastures it complains that the herd is being released late to feed.
It complains of hunger and immediately demands water. On the way to the grazing pastures when the herd boy directs the cattle to a certain grazing land, the cow in question quickly complains, telling the herd boy in his face that he was taking them to dry pastures.
Chief Zimunya said the cow was behaving like a person with normal reasoning capacity.
He said the case was reported to his court two weeks ago.