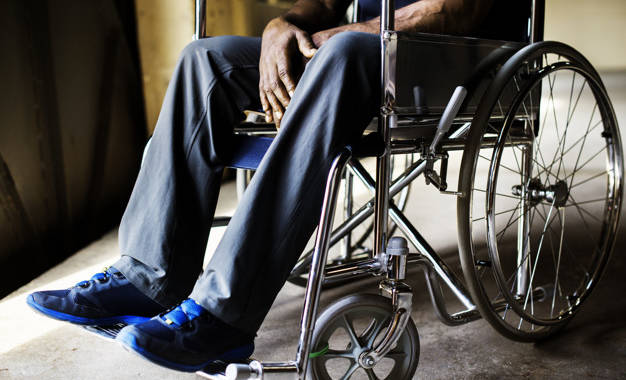 The ManicaPost
Tendai Gukutikwa
Post Correspondent
INITIATING income generating projects for people living with disabilities will help in lessening dependency syndrome in the country, while complimenting Government's National Development Strategy 1 (NDS1)'s thrust of inclusive community based development, a Government official has said.
Speaking during the launch of the Inclusive Community Projects for PWDs in Chimanimani and Chipinge at a local hotel last week on Wednesday, Deputy Director of Disability Affairs in the Ministry of Public Service, Labour and Social Welfare, Mr Shumbai Nyeperai, said Government was doing its best through the NDS1 to make certain that it wins the fight against dependency syndrome within PWDs and other minority groups.
"The thrust is to ensure that there is inclusive community based development initiatives and this can be done through improved livelihoods of previously marginalised members of the society and these include PWDs.
"Gone are the days when PWDs solely depended on handouts from donors and other organisations. As a PWD myself, I would like to air it out to my fellow counterparts that the old adage that if you give a man a fish you feed him for a day, but if you teach him how to fish, you feed him for a lifetime is a positive life principle that you should live by.
"Go and work on the projects and help look after your families," he said.
The projects will be implemented by the Regional Psychosocial Support Initiative (REPSSI) and funded by Christian Blind Mission Global (CBM) and the Irish Aid.
Mr Nyeperai pointed out that while at least 1,4 million Zimbabweans are living with disabilities, inclusivity is what was lacking.
He urged PWDs to take advantage of the initiative and help contribute to the country's economic development.
"13 percent of Manicaland's population is also living with disabilities.
"The projects will not be imposed on you. You should look for projects that are conducive to your environment and they will fund you. From there on you will be able to look after your family and also contribute to Zimbabwe's economic growth," he said.
Minister of State for Manicaland Provincial Affairs and Devolution, Honourable Nokuthula Matsikenyeri, said: "There has been a very loud talk and programming around assisting PWDs, but the tone has been very low around inclusion. We thank the partners for bringing inclusion to our communities."
She applauded the implementing partners for acting on concerns raised around the livelihoods of PWDs and assisting them with projects that will help them shun dependency syndrome.
Minister Matsikenyeri said the income generating facility in the projects would go a long way in empowering PWDs.
"If we talk about inclusion, but we do not act, it will fail," she said.
REPSSI's acting country director, Mr Johnson Matenga, said the project would promote greater engagement between PWDs and Government, leading to more responsive governance and resource allocation for inclusive services.
"The output will be PWDs and their families being strengthened by having an increased economic wellbeing. They will also be able to access health services, including mental health services and psychosocial support services easily," he said.