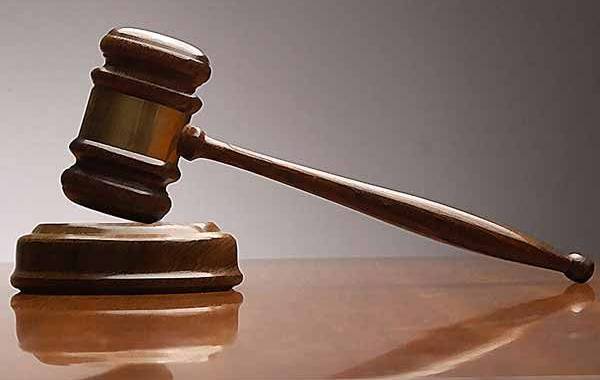 The ManicaPost
Lovemore Kadzura Rusape Correspondent
A RUSAPE businessman whose entertainment joint was recently razed by fire is demanding $390 000 from Rusape Town Council as compensation for incurred loss.
Mr Rex Nemadziwa, who runs Harupwi River Lodges, popularly known as Bonjour on the shores of Rusape River is accusing council for negligence after it fire crew arrived an hour late after being alerted of the fire at his premises. By then the thatched building's roof had curved in.
In a letter addressed to Rusape town secretary Mr Solomon Gabaza, Mr Nemadziwa's lawyer Mr Tendai Bvuma, of Bvuma and Associates also making sensational allegations that council's fire crew team demanded $1 500 dollars upfront to fill the engine with water and douse the fire.
Mr Bvuma also alleged that cash amounting to US$16 000 cash was incinerated in the inferno.
"We act on behalf of Mr Rex Nemadziwa, the director of Harupwi River Lodges, Stand No 7566 Crocodile Township, Rusape. As you are aware the imposing structure was gutted down by fire on April 27, 2018.
"It has been placed to us that at 10:30pm on the fateful day, our client was alerted about the fire that was burning the roof of his property and he drove to Rusape Town Council at about 10:35pm. Upon arrival, he was informed the fire tender he was seeking could not be availed to him as it had no water and that the driver was also not there.
"It has also been brought to our attention the fire tender unhelpfully arrived at our client's place close to an hour later and the driver asked our client to pay $1500 upfront so that the fire fighter would be filled with water for the extinguishing of the fire to be done.
"Our client dutifully and religiously pays fire levy to your good offices. He affirms the conduct of the fire department on the night in question amounted to hyper-negligence, unprecedented abdication of duty and defined the service in new terms as one which was not designed for emergency purposes but one which now existed for the unfortunate purpose of display and as a shell of its real self.
"Because of the negligent performance of duty by your fire department, our client lost his building worth $200 000, stock, furniture, electrical ware, televisions, refrigerators and many other items worth $180 000 as well as the green back currency totalling $16 000.
"The total value of prejudice excluding loss of future earnings, therefore, stands at $396 000.
"By copy of this letter, we are instructed to demand as we hereby do that you pay the said $396 000 damages incurred by our client to our good offices stated above within seven days or in lieu of full payment, bring along your payment plan within the set period, failure of which we are instructed to institute summons against your good offices, the extra costs to be occasioned thereby being for your account," reads the claim.
Efforts to get a comment from Mr Gabaza were fruitless as he was said to be out of town at the time of going to print.
However, sources at civic centre who requested not to be named citing protocol said council referred the matter to its lawyer Mr Maxwell Chiwanza, of Chiwanza and Partners Legal Practitioners.
Mr Chiwanza was also not readily available for a comment.