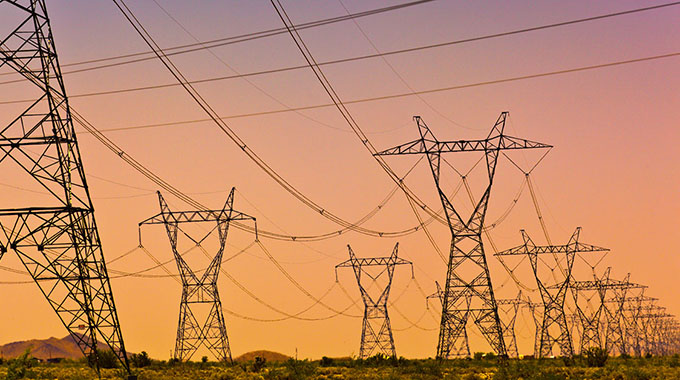 The ManicaPost
Cletus Mushanawani
News Editor
THE Machongwe community in Chimanimani is smiling after mobile service provider — NetOne — facilitated the connection of their base station to the national grid.
The development will see villagers around the base station having easy access to electricity to power their homes and businesses.
In an interview with The Manica Post Business on the sidelines of the commissioning of the NetOne Machongwe Base Station last week on Friday, the company's acting chief executive officer, Ms Chipo Jaisson said they decided to assist Machongwe villagers in accessing electricity as their area was one of the worst affected by Cyclone Idai in March 2019.
The base station, which is located about 14km from Chimanimani centre, is mounted on a 60-metre lattice type mast, giving it an optimum coverage area of a radius of about 35 to 40km.
NetOne is the only mobile network service provider currently providing network in the area, which has a population of more than 40 000 people.
The Machongwe Base Station shares traffic with Nyahode in the western side and Ngangu shops in the northern region.
Among some of the expected beneficiaries are villagers from Ndima, Ndieme, Mutsvangwa, Muchadziya, Tilbury, Tarka, Hlabiso, Chisengu, Ngorima, Nyahode, Kwirire and Kurwaisimba.
"Although our major business is to provide network coverage to the people, we engaged the Zimbabwe Electricity Distribution Company to connect this base station to the national grid to ensure that the surrounding communities also benefit.
"We believe that this gesture will go a long way in improving the local students' learning experience by reducing the digital gap between them and their peers in urban areas," said Ms Jaisson.
The Minister of State for Manicaland Provincial Affairs and Devolution, Dr Ellen Gwaradzimba hailed NetOne for assisting Government developing underprivileged communities in the province.
"Our provincial economy is largely centred around industry and agriculture as well as manufacturing, diamond and gold mining, timber, tea and coffee plantations. The commissioning of the Machongwe Base Station is a testament of the Second Republic's accelerated development and devolution agenda.
"Such infrastructure will no doubt facilitate the growth of our provincial economy and allow the local community to benefit from the numerous benefits that come with network connectivity. This community is now connected to the global village, hence allowing them to actively participate in the digital economy as well as expand their market reach for the various produce grown within this area," said Dr Gwaradzimba.