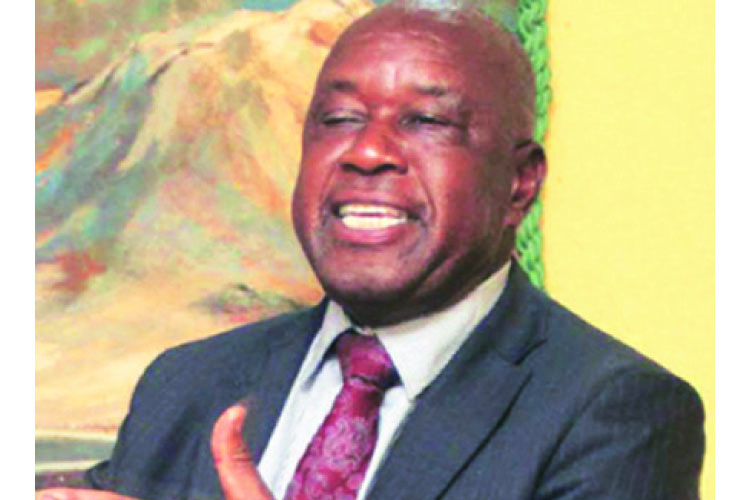 The ManicaPost
Rumbidzayi Zinyuke Business Reporter
GOVERNMENT says it is important to reward those who earn the country foreign currency by also paying them in foreign currency to ensure that they can continue to enhance production and improve their livelihoods.
Speaking at the launch of the "Invest in Manicaland Province" magazine in Mutare on Tuesday, Special Advisor to the President Ambassador Christopher Mutsvangwa said the move to pay tobacco farmers part of their money in foreign currency was a step towards correcting an anomaly which had seen inefficient businesses being allocated foreign currency at the expense of small scale tobacco farmers and gold miners.
"Let us reward those who earn foreign currency. Let them keep it so that they can advance themselves and acquire new technology and equipment to enhance their production and improve their lives. We must take care of the small miners because they are very important to the national economy. We have an anomaly in this country where you see businesses in other sectors getting foreign currency from the Reserve Bank of Zimbabwe.
"But where is that foreign currency coming from? It is coming from the gold miner and the tobacco farmer. We are busy giving foreign currency to an inefficient business in an ailing industry which cannot produce its own foreign currency. You take money made by those small gold producers and tobacco farmers to give to that business," he said.
Ambassador Mutsvangwa said there was need for a paradigm shift that would see government pouring more money towards the small scale miners and farmers.
He said the bulk of foreign currency from the central bank should be given to small scale tobacco and gold producers that have been making significant contributions to the economic growth.
"We are taking foreign currency from the gold miner and the tobacco farmer and giving it to an inefficient industry with old equipment from the Rhodesian era that doesn't even run anymore. Let him go and get his own money elsewhere and let the farmer keep his own money. "
He said industries should work on seeking funds from international capital markets instead of waiting for the RBZ, which does not have enough foreign currency to disburse to all businesses that need it.
"If you are in industry and you cannot produce your foreign currency, go to capital markets to raise money. If your company cannot raise money, dilute it because you cannot have a 100 percent shareholding when you are not efficient and not earning any foreign currency and yet you are taking all foreign currency from the small players. That does not make economic sense and that's not business," said Ambassador Mutsvangwa.
Tobacco is the second biggest foreign currency earner after gold but farmers have been struggling to access foreign currency to purchase inputs.