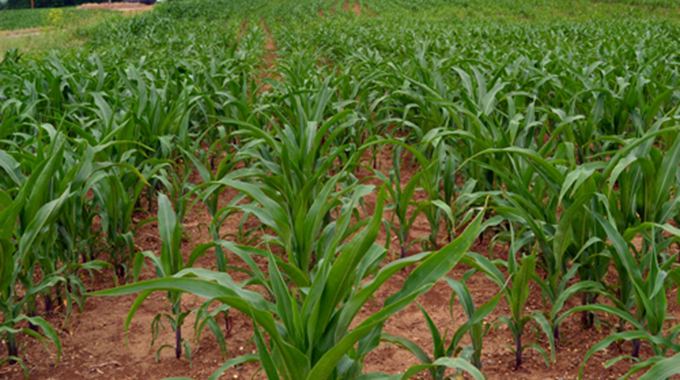 The ManicaPost
Wimbainashe Zhakata Farming Correspondent
THE rains pounding Manicaland have resuscitated crops, pastures and replenished water levels in major reservoirs, a senior Agritex official has said.
The Meteorological Services Department (MSD) weather forecast shows that rains started on Monday with scattered thunderstorms in Nyanga while Chimanimani had its share under cloudy conditions.
Manicaland Agritex head Mrs Phillipa Rwambiwa said about 100mm of rainfall had been received in almost every district in Manicaland, adding that this will resultantly improve the condition od crops and pastures.
"More than 100mm of rainfall had been received in just one day in most parts of the province of which in Nyanga is one of the districts. Mutasa district has been receiving about 34mm per day," she said.
Mrs Rwambiwa said that the province will benefit from wet spell, especially water bodies.
"The good thing about the rains is that water bodies will be filled up. The rains will resuscitate all crops, pastures and replenish water bodies. Livestock will have more pastures, which will improve their condition throughout the province. This is a great relief to the province," said Mrs Rwambiwa.
MSD chief provincial meteorologist for Manicaland Mr Lukas Murambi said the province received more rains than expected.
"We received more than 50mm of rainfall in each district yet we had predicted a maximum of 50mm. This week Nyanga received 122mm, Buhera 92mm, Chimanimani 226mm, Chipinge 105mm, Makoni and surrounding areas 18mm, Chipinge 98mm, Mutare city 99 mm and Mutasa 214mm," said Mr Murambi.
He said the rains will last through the weekend. "We expect the skies to clear as we move into the weekend starting from Chipinge into Mutare," said Mr Murambi.