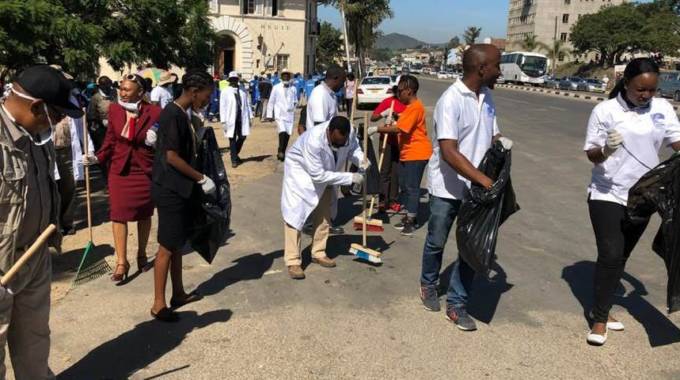 The ManicaPost
Post Reporter
MUTARE City Council will tomorrow (Friday) spearhead the monthly clean-up exercise, with residents around the city also expected to take part in their respective communities.
Various other stakeholders, including the Environmental Management Agency (EMA), will also participate in the exercise across Manicaland Province.
The event is held on the first Friday of every month.
In a statement, the local authority said the exercise will be carried out in all the respective 19 Council wards across Mutare.
The main event will be held in the Central Business District at the old bus terminus.
"All residents, ratepayers and stakeholders are encouraged to adopt the national clean-up campaign right from the household, ward up to national level.
"The exercise is carried out every first Friday of every month as a reminder to people to keep clean and safe environments. To ensure sustenance of this programme, Mutare City Council is calling upon residents and stakeholders to adopt a culture of cleanliness daily," reads the statement.
City of Mutare urged people to maintain the highest standards of hygiene and physical social distancing in the face of the Covid-19 pandemic.