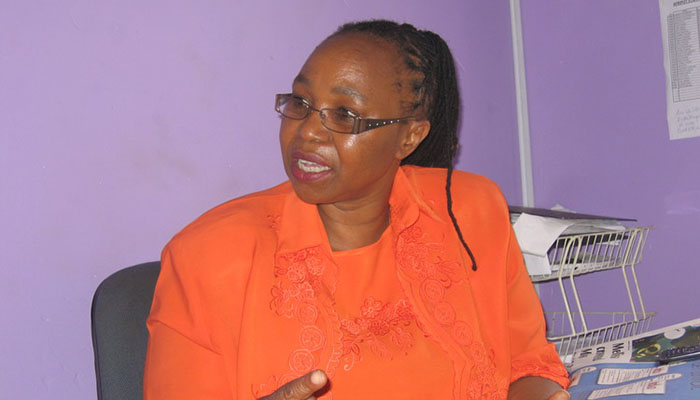 The ManicaPost
Ray Bande Senior Reporter
A SIGNIFICANT number of Mutasa South constituents are convinced that their legislator, Cde Irene Zindi has failed to meet or exceed their expectations as a Member of Parliament.
They accuse her of deserting the constituency after the 2013 elections.
They claim that Cde Zindi is only preoccupied with parliamentary policy and legislative issues and furthering her education while turning her back on Mutasa South and its developmental needs.
With her tenure coming to an end, the electorate complained that roads in Mutasa South are worse off than they were five years ago.
They singled out various water bodies dotted around the constituency that remain largely underutilised while artisanal mining is thriving at the expense of the environment.
Penhalonga resident Mr Chokuda Musayeni said Cde Zindi failed to use her influence as MP to spearhead infrastructural development in the area.
"The constituency lacked care," he said.
He said Cde Zindi had nothing tangible to show for the five years she has been at the helm of the constituency.
"We do not need her money as an individual; all we cry for is for her to influence development in the constituency. We are as good as orphaned.
"Infrastructure, especially roads in the rural part of this constituency is in a state of neglect. We expected her to knock on the doors of local authorities and state departments to influence development in the area. She has done nothing to improve our roads," he said.
Similar sentiments were echoed by Mr Richard Sithole, of Muchena, who argued that the larger part of the constituency should by now have been turned into a greenbelt given numerous water bodies dotted across it. "It is shocking that we have immense horticultural potential, which is largely untapped. We have people from dry regions like Buhera who are getting veggies from Harare, yet we have potential to create a greenbelt in Mutasa South. We have plenty of water bodies in Mutasa South that are not being utilised. There is the perennial Mutare River, and a gigantic dam in Nyangani, but nothing is being done to utilise them. We expected her to push for their full utilisation and to create a greenbelt but all such pleas fell on deaf ears," he said.
However, Cde Zindi defended herself saying criticism against her bordered on ignorance. She said her critics need to be inducted on the role of a parliamentarian.
She berated the popular thinking that a parliamentarian should folk out personal resources to be evaluated as working.
"It is sad that most people do not understand the role of an MP. An MP can undertake developmental projects in the constituency when he or she does not have a budget to do that. Section 119 of the Constitution, which deals with the role of the Member of Parliament, clearly states that parliament is there to protect democratic governance and ensuring the Constitution is upheld. "Parliament is also there to ensure that the state and institutions of Government at every level act constitutionally and in the national interest.
"We are also there to ensure accountability as MPs.
The accountability role encompasses the debating and approval of the national budget wherein the MP, for example, has to stand up and say in my constituency there is need for a footbridge at area X so the Ministry of Local Government must be given more money to ensure the construction of that footbridge. "Through Parliamentary Portfolio Committees, MPs are then expected to make different Government institutions and ministries accountable. In other words it is the duty of Central Government, through local authorities, to ensure infrastructure is developed and maintained in rural constituencies.
"The sad thing is that MPs end up playing the role of mobilising resources, and at times personal resources, to carry out developmental work simply because if they do not do that they run the risk of being seen as having done nothing," said Cde Zindi. Cde Zindi's noticeable absence at most local social gatherings ranging from funerals to weddings let alone her failure to lend a helping hand to those in need coupled with allegations of a hostile attitude have fomented the thinking that she is unloving, uncaring, callous and selfish.
"Again it comes back to the role of an MP versus what most people think they have elected them for. MPs are not elected to give handouts to impoverished families using our personal resources. According to ZEC, a constituency has about 37 000 to 40 000 people so where do I get the money to give all of them or even half of them?
"Payment of school fees for the poor is catered for by the Ministry of Primary and Secondary Education through the Basic Education Assistance Module (BEAM). It is not primarily my duty as the MP to send disadvantaged kids to school. MPs must never be judged against that.
"As far as I am concerned I have done my part and at times I also went out of my way to use personal resources to help develop the constituency. "I introduced tobacco farming to most farmers in the constituency. They were only used to planting maize and from that time up to now it is now a tobacco farming area especially in Wards 22, 23, and 25. The farmers are doing so well.
"I have also facilitated the acquisition of gold trading licences for many youths in my constituency so that they can operate freely without engaging in running battles with police. I am happy that some of them are doing quite well judging by the deposits that they make every day," she said.
Cde Zindi said she had also spearheaded the construction of a staff house at Tsvingwe Clini, a classroom block at Chiremba Secondary School where children were walking a long distance to Mundenda Secondary School.
She also shed light on her plans to construct a footbridge in Chikanga and another one in Premier South, Ward 23.
Mr Donald Kundoenda commended Cde Zindi for her efforts in developing and representing the constituency.
"I think she did her part notwithstanding the harsh economic conditions. People must learn to appreciate the good that other people do, and chip in with their contributions rather than being armchair critics.
"She has initiated poultry and piggery projects that we are benefitting from apart from facilitating gold trading licences to youths in the constituency," he said.
Be that as it may, Cde Zindi's remarkable contribution in policy and legislative processes of Parliament is one thing that is not in doubt. "I was one of the people who were vocal on budgetary issues in Parliament.
I moved a motion for the reversal of Value Added Tax (VAT) on basic commodities. My argument was that Zimbabweans are already heavily taxed. "I also contributed in the indigenisation debate and I am happy that the new political dispensation made amendments to the indigenisation law.
"I was the chairperson for the Local Government Portfolio Committee and I have contributed on the need for local authorities to be given the five percent allocation as enshrined in Section 301: 3 of the Constitution.
"This is the only way I believed would make them deliver on key community development priorities. My argument was the five percent has not been given to councils and Government took away water revenue and gave it to Zinwa, and took away vehicle licencing and gave it to Zinara.
These were the LA's cash cows and yet we expect them to diligently provide service delivery while shrinking their revenue base. "I was also heavily involved in the debate to have significant reduction in the salaries to LA top brass.
"I also contributed in the debate to have artisanal miners recognised as they are contributing to the Gross Domestic Product of the nation," she said.In 1995, Cde Zindi was the MP for Hatfield before being elected Mutasa South MP in 2013. Mutasa South Constituency is located in Manicaland and is administered under the Mutasa Rural District Council and City of Mutare. It incorporates Old Mutare, Penhalonga, St Augustine's, Sheeba, Nyakatsapa, Muchena, Stapleford, Fairbridge Park, Chikanga High Density suburb and a number of resettlement schemes. Cde Zindi needs to balance her legislative role and constituency business, especially give the electorate adequate attention. She gets a 6/10.