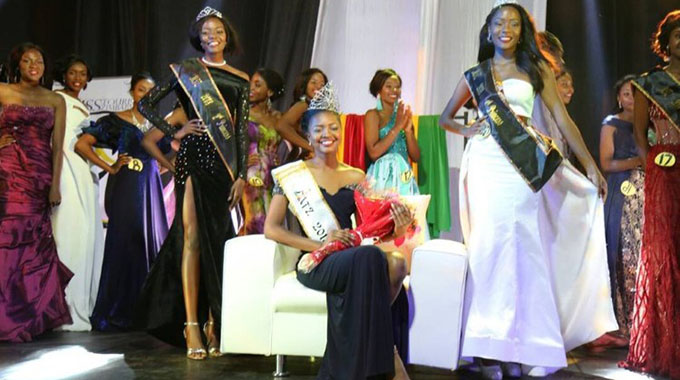 The ManicaPost
Morris Mtisi Weekender Correspondent
It can only make sense. She was beautiful in 2017. She cannot be obnoxious in 2018.
Tafadzwa Jaricha the youngest lawyer in Zimbabwe, 22 going to 23, is undisputed queen of Miss Tourism Zimbabwe 2018.
Mutare and Manicaland say congratulations Mi-Lady! That's indeed the fulcrum and pith of beauty and purpose; young, beautiful in every sense, intelligent and pregnant with purpose! Yes, ''the fulcrum . . . the pith'' . . . the language Tafadzwa understands best.
The finals this year was held in the city of kings – KoBulawayo. Jubilant Manicaland celeb-supporters joined Tafadzwa in Bulawayo. The competition was tough. The bevies of eye-charmers from the west, the north and south . . . were there, all beautiful to the bone . . . beautiful as rainbows at the end of each one's cloud.
But all could not beat the offer from the east. The young beautiful lawyer was too beautiful to outshine and of course dazzling, also a Mutarean, Life Matunzeni. Sheer walking glory, she came out 2nd princess.  Makorokoto both!
Look forward to both ''angels'' on Head-to-Head radio show with MM soon.
We shall discuss their stunning romps to victory, of course the frightening beauty we all see but more importantly the substance inside them we cannot see.
Don't Miss Head-to-Head on Diamond FM and do not miss next week's The Manica Post for full blown stories about the Mutare beauty queens written in the stars.