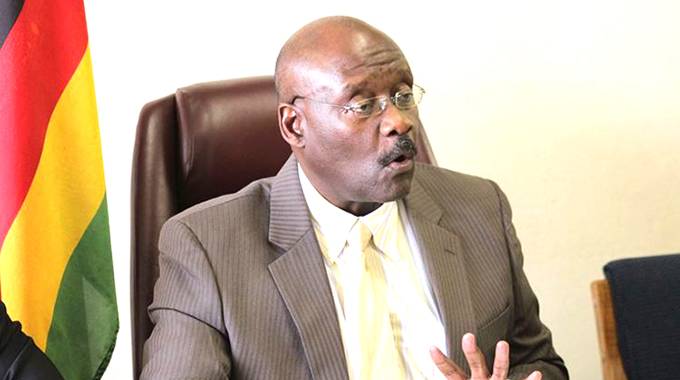 The ManicaPost
Luthando Mapepa Post Correspondent
HUNDREDS of people, who thronged Gaza Hall in Chipinge on Wednesday this week for a public hearing on the proposed Maintenance of Peace and Order (MOPA) Bill, expressed mixed feelings over the draft law.
The MOPA Bill is part of Government efforts to align the country's laws with the new constitution as well as institute reforms under the new political dispensation.
The main aim of the MOPA Bill is to repeal the controversial Public Order and Security Act (POSA) and replace it with this Bill which is aligned to the Constitution, as well as to modernise the management of public gatherings while adopting modern ideas and benchmark them with best practices in countries considered as the beacons of democracy.
However, unlike other public hearings in the past where a sizeable number of participants attended, this time many people from across the political divide, churches and Government officials attended the event.
Murehwa Senator Dr David Parirenyatwa was chairing the committee while Musikavanhu legislator Dr Joshua Murire interpreted the provisions of the proposed bill.
A Chipinge resident, Mr Samson Sibanda said someone has to be held accountable if protesters violently demonstrate.
"There are some growing threats to peace that the country used to experience over the years. We are calling this law to include the provisions which persecute anyone who abuses demonstrations. The convener of the demonstration should be accountable if protesters demonstrate violently. He or she should responsible for the losses that the people and the business community lose," he said.
Mr Ashirai Mutirikwi Mawere came out in support of the police new duties espoused in the draft law.
In the proposed law police are empowered to search suspects at national key points such as airports, border posts and other strategic places.
"We might have a few rotten apples within the force but when ZRP goes for United Nations or African Union assignments they are given thumbs up and are known to be very competent. We are in support of the police for being given powers to deal with rioters and giving them powers to apprehend suspects without warrant at strategic places," he added.
Councillor for ward 5 Chipinge Town Council, Cllr Lovemore Mkwapati said the new draft is a just rewording of POSA and LOMA.
"We were fighting some of the provisions in POSA but looks like it is the same with new proposed draft. The law also has similar clauses with Law and Order Maintenance Act (LOMA) which suppress indigenous people during the liberation struggle," he said.