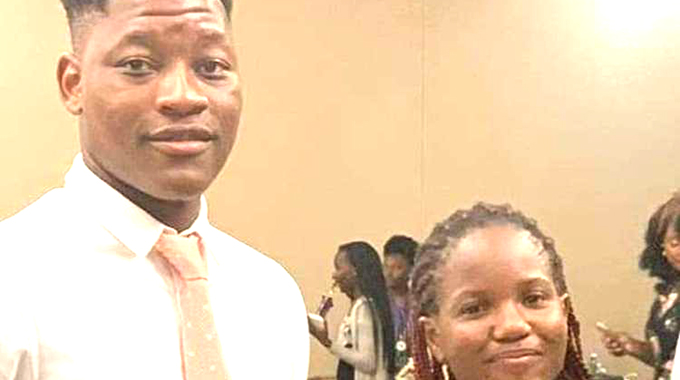 The ManicaPost
Senior Reporter
RENOWNED Mutare tennis talent nursery Mantas Academy's products continue raising the Maniacaland flag high after two of its former stars recently received awards in college tennis.
Batsirai Saurombe and Beverly Matsiwe were on podium in the UK to receive the Southern Intercollegiate Athletic Conference (SIAC) awards for outstanding performance in a recent tournament.
Saurombe he will keep working hard to achieve more in his career.
"Myself, I am self motivated, hardworking, passionate about what l do. I believe in myself.
Well, I always want to be at the top. Whenever l fall, I get disappointed yes, but l always try to aim higher and learn from my mistakes," he said.
He won all of his matches in the conference and got two awards, Freshman of the Year and then at the Athletic banquet, he got the MVP award. I feel so happy about everything. It Is always been God since day one," he said. Meanwhile, Mantas Academy squads training sessions are going ahead starting 1400hrs Monday to Friday and during Saturdays at 830am at Mutare Girls High courts.
Mantas successfully hosted Mantas and Manicaland Open from April 24 to 27 and 27 to 30, respectively.
For more than three decades now, Manicaland etched its status as a powerhouse in lawn tennis competitions with some of its products representing the nation in prestigious international competitions such as the Davis Cup contest.
Tennis players from Manicaland have made light work of opponents in different interprovincial competitions such as the National Youth Games and even regional contests such as the Zone Six Games.
In fact, the success story of the game of tennis in Manicaland cannot be told without mentioning Mutare's reputable talent nursery – Mantas Tennis Academy.
The high performance centre polished the talents of such players as Genius Chidzikwe, Ronzai Saurombe and Mbonisi Ndimande among many others.