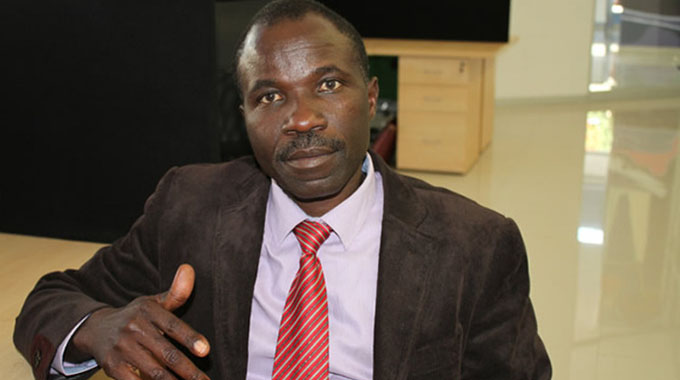 The ManicaPost
Ray Bande
Senior Reporter
GEM Boys chairman, Masimba Chihowa was elected the Premier Soccer League head of technical and development committee, a position that will give the Eastern Region a voice in the management of the domestic top-flight league.
For a long time teams with a Zifa Eastern Region umbilical cord, Mutare in particular — from the now defunct Eastern Lions, Highway to relegated Buffaloes and Mutare City Rovers — have bemoaned unfair judgments in boardroom technical matters relating to match venue bans and abandoned match outcomes.
The presence of Chancellor Junior School head in this elite and strategic committee is now expected to amplify the voice of the region in decision making processes.
In an interview with Post Sport, the former Fifa panel assistant referee, said he is delighted to be part of an influential football management committee.
"This is an achievement I will forever cherish in my career as a sports administrator. It is always a source of joy to note that you have people who believe in your capabilities around you.
"The PSL technical and development committee has a number of important roles and that only makes the election into the committee a big responsibility," said the former National Association of Primary Heads (NASH) national head in charge of football.
CAPS United's Farai Jere, Chicken Inn's Lifa Ncube, Triangle FC's Roy Matikinyidze and Dynamos chairman and Harare banker, Isaiah Mupfurutsa were also elected to head different committees within the Premier Soccer League.
Among other issues under the purview of the technical and development committee is the need for PSL to strengthen stadium security, while at the same time speeding up the process of standardisation of structures within the stadia, which has been on the cards for some time now.
Stadia across the country are in a derelict state with many of them failing to meet minimum domestic Premiership and CAF, let alone world class standards.
In Mutare, Sakubva Stadium has been banned from hosting Premiership matches on numerous occasions in the past, while a bare and dusty ground with ruins of a small terrace and toilets is what remains of the yesteryear beauty of Sports Oval.
Apart from this responsibility, the technical and development committee is the torch bearer in the Premier Soccer League unending quest to conform to the CAF decision to align their calendar with other modern African leagues that also move in line with other FIFA international competitions.