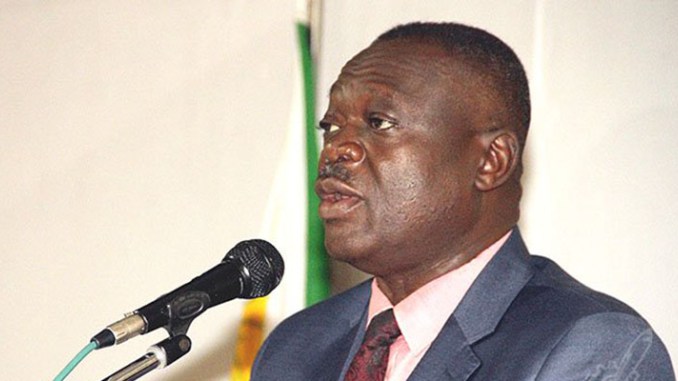 The ManicaPost
Lovemore Kadzura Rusape Correspondent
MAKONI Rural District Councils (RDCs) has dragged the Minister of Lands, Agriculture, Climate, Water and Rural Resettlement Retired Chief Air Marshal Perrence Shiri to court accusing his subordinates of collecting land levies and fees that should be paid directly to the local authority by farmers.
It appears as if the new minister has inherited a row between the then Ministry of Lands and Rural Resettlement and Rural District Councils over land levies – where the former insisted that they should be collected through its offices while RDCs vowed to collect their dues directly from farmers accusing the ministry of sleeping on duty.
In the latest twist, Minister Shiri is being jointly sued with the provincial lands officer Mr Clifford Mukoyi and Makoni lands officer Mr Phibeon Chitida.
Makoni RDC has since been granted an interim order by Rusape magistrate Ms Patience Ururu-Madondo barring the ministry from collecting development fees, levies and rentals from lessees, A1, A2 and old resettled farmers.
Ms Ururu-Madondo also ordered the ministry to remit all levies collected from the farmers from January 1, 2018 to date to the local authority.
Makoni RDC, which is represented by Rusape lawyer Mr Leonard Chigadza, of Chigadza and Associates, accuses the lands ministry of violating Section 44 (1) of the Finance Act Chapter 23:04 that empower RDCs to collect rentals from old or normal resettlements and development levies from A1 and A2 farmers.
"The Applicant (MRDC) mandated with the obligation to collect development levy and lease, permit and offer letter holders in terms of section 44 (1) of the Finance Act Chapter 23:04 as amended.
"The first respondent (Cde Shiri) through his officers being second and third respondents are empowered by chapter 43 of the same Act to collect rentals from lessees and holders of permits and offer letters to A1 and A2 farms respectively.
"Contrary to the provisions of the above sections respondents are collecting rentals from normal resettlement farmers who are neither A1 nor A2 fast-track farmers which is preserve of applicant within the geographical area of Makoni. They are collecting development levies from A1 and A2 farmers contrary to the Act.
"Applicant has engaged the third respondent (Mr Chitida) advising him to stop collecting the development levies, but he indicated that he had been directed by first and second respondents. I attach hereto proof that respondents are currently collecting levies from normal resettlement farmers," argued Mr Chigadza.
The local authority further argued that the loss of revenue to the lands ministry has resulted in it failing to render services to the farming communities.
"In terms of section 44 (4) the monies being collected by respondents are supposed to be used by applicant for gully reclamation and other works related to soil conservation and the prevention of soil erosion; the provision, operation and maintenance of hospitals, clinics, schools, and other educational institutions; the provision and maintenance of dip tanks and the development and maintenance of roads."