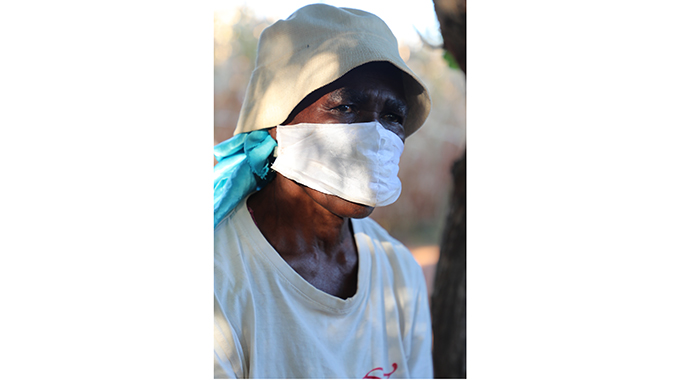 The ManicaPost
Tendai Gukutikwa
Weekender Correspondent
A Nyanga apostolic sect elder allegedly unleashed goblins to terrorise his wife as punishment for not attending church services.
Since she left the church last year, the goblins allegedly sexually assault Andrew Feshiti's wife, 80-year-old Gogo Farasia Feshiti every night.
The old woman has also partially lost her sight and has since approached Chief Saunyama's court for recourse.
Recently narrating her ordeal before the court, Gogo Farasia blamed her husband for her partial blindness.
"I left the church last year after discovering that he possesses goblins. He uses them to gain power within the church and the community at large. I also found out that he surrendered one of our daughters as a wife to one of the goblins.
"Because of that, our daughter has been married and widowed three times. I had no option but to quit the church," she said.
Gogo Farasia also claimed that the goblins approach her during night pestering her for intimacy.
"At times they appear like real human beings and sleep with me against my will.
"I have since left my matrimonial home, l'm now staying with my daughter and the goblins have decided to punish me with blindness," she said.
"The goblins tell me point blank that I belong to them and that if I keep resisting their advances, they will kill me.
"I need help because I might die any time," wept the octogenarian.
Feshiti admitted being responsible for his wife's suffering.
He told the court that he would only assist her if she rejoins their church.
"lf she rejoins our church she will be healed. I will restore her sight when she repents.
"We have been married for more than 50 years and during that time we were attending this church together.
"What makes her think that she can leave it and get away with such betrayal?
"There is a price to pay and in this case it is her sight. What I have is mightier than what she has and she should not try stopping me, otherwise she will lose," said the old man without any remorse.
He warned the court officials against summoning him to the court without seeking his church leaders' permission first.
"My church does not allow me to attend court hearings, so please stop bothering me.
"I am a holy man and this curse will only be removed if she repents and reverts back to be our church member. God blessed my actions," he said.
Feshiti defaulted the next court hearing, thereby prompting Chief Saunyama to write a letter to the Johanne Marange Apostolic Church leadership, asking them to allow their congregant to appear before his court.