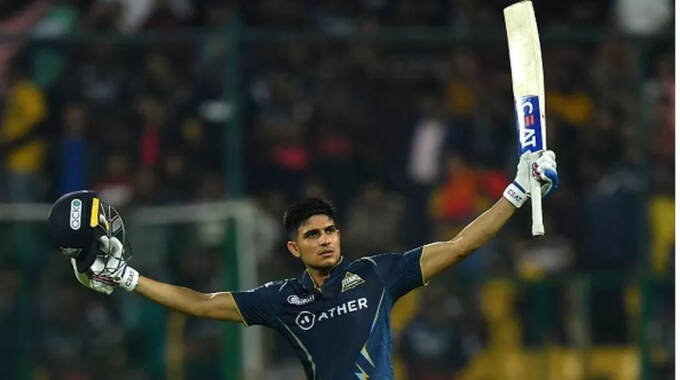 The ManicaPost
FANS are big on identifying baton-change moments in sport.
In his final Test innings just under a decade ago, when Sachin Tendulkar was dismissed for the last time, in came Virat Kohli.
Kohli began with a boundary first ball, and the whispers gained in volume at the Wankhede Stadium in Mumbai that the future is here, Tendulkar's successor is ready and able, the Kohli era has just begun.
Something similar happened last week when Shubman Gill's second successive IPL century for Gujarat Titans topped Kohli's second successive century for Royal Challengers Bangalore.
The Chinnaswamy Stadium audience, disappointed at the home side's defeat, however said with a knowing nod: the baton is being passed on, the future is ready, long live the king.
For so long has Gill been seen as the natural successor to Kohli that this was an easy one to hang a label on.
Transitions are usually recognised only in hindsight, but here was an opportunity to see it happening before one's own eyes.
Neither fans nor critics could resist the temptation.
Gill will be 24 in a few days' time and is two years younger than Kohli was during the earlier baton passing.
In sport, we love inevitabilities just as much as we enjoy surprises.
Some players are picked for big things at a very young age.
When Gill was 15, he made 351 in an under-16 match; for Punjab in the Vijay Merchant (Under-16) tournament, he began with a double century.
When he was named India's Under-19 vice captain for the 2018 World Cup, it came as no surprise.
He had already made his Ranji Trophy [India's main domestic tournament] debut for Punjab.
And when he hit an unbeaten 102 against Pakistan in the semi-final, everything seemed to be going to plan.
He emerged as player of the tournament.
Gill has been enjoying an incredible 2023, becoming the youngest double centurion in one-day internationals, India's highest centurion in T20 internationals and now scoring back-to-back centuries in the IPL (His team, Gujarat Titans, was defeated by Chennai Super Kings on Tuesday.
They will have another shot at the final when they play a qualifier later this week).
India like their best batsmen to be all-format players. It is an old bias that T20 hasn't been able to erase.
At 20, Gill took on Mitchell Starc, Pat Cummins, Josh Hazelwood and Nathan Lyon, in a chase that saw him make 91 and take India to a Test win in Brisbane.
His natural sense of timing, instinctive understanding of where the fielders are and ability to play between any two of them are hallmarks of a very special player.
With the confidence that comes from having run up big scores in all formats, he knows that he belongs.
And he should, for another decade and more while the Indian team undergoes the inevitable transition.
There might be something of the young Dilip Vengsarkar in his batting, but Gill is not your typical Indian batsman, all wristy flair and mischief.
Like the greats of the past, he is a backfoot batter, pulling to leg and stroking to the off in unexpected ways.
It all looks effortless because the power is married to aestheticism, and there isn't an extra note in the composition.
For a predominantly bottom-handed player who loves to play the pull, he can drive like the best of them on either side of the wicket.
And even the pull comes with a wide range.
The ball can finish anywhere from the right of square leg to the left of mid-on.
Above all, there is a calmness and control about Gill's batting that communicates itself to those watching including the bowler, who is often as much a spectator as the man in the stands.
You can only pray for bowlers when you realise that he has not yet peaked as a batter and will become even more of a force.
If missing matches for India – through injury or shortage of runs – has taught him one thing it is to bat as long and as productively as possible. In any case, that is something he enjoys.
White ball cricket has taught Gill to be innovative and score at a gallop.
In 15 Tests he averages just under 35, which for a batter of his gifts is well below par.
The World Test Championship final next month in England might be the platform which launches him towards the statistical towers of a Tendulkar or Kohli.
He owes it as much to himself as to a billion fans who like to draw a straight line from one batsman of a generation to the next. — BBCsport.