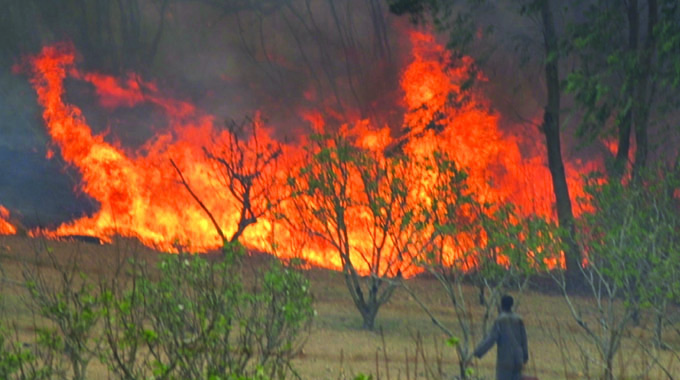 The ManicaPost
Post Reporter
ILLEGAL mining activities being carried out in Manicaland that use primitive extractive methods are having debilitating effects on the environment through land degradation, the Environmental Management Agency (EMA) has said.
Some of the activities, EMA said, have contributed 42 percent to the causes of veld fires recorded in the province this year and this poses a major threat to the environment.
EMA Manicaland education and publicity officer Ms Alice Rutsvara said illegal gold panners in Penhalonga and other areas use fire for clearing land, which poses danger not only to the environment but the surrounding communities.
"Apart from degrading the environment through these mining methods used by illegal panners, they are also causing veld fires by starting uncontrolled fires which they use to clear the land before prospecting for the minerals.
"Since the onset of the fire season, which stretches between July 31 and October 15, illegal mining activities have contributed 42 percent towards veld fires. We are warning them to desist from such practices that have a negative impact on the environment," said Ms Rutsvara.
She also warned alluvial miners, highlighting that their activities cause siltation in rivers and this eventually chokes water bodies.
Said Ms Rutsvara: "Alluvial mining has been banned following a Government directive passed on September 9 last year. This means that any such activities are illegal. Furthermore, the illegal panners have no capacity to rehabilitate rivers and the affected areas as this process requires earthmoving equipment."