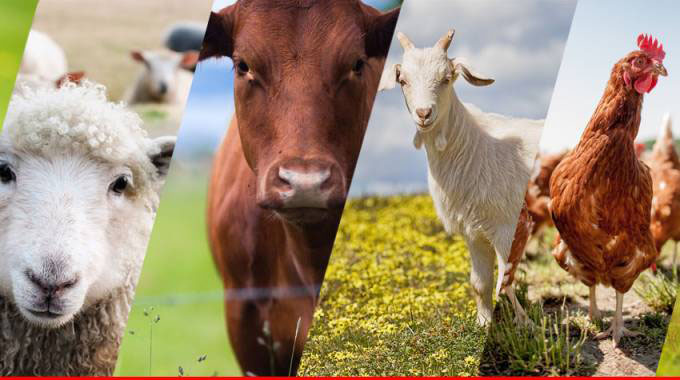 The ManicaPost
Samuel Kadungure
Senior Reporter
Makoni livestock farmers near the recently commissioned Muchekeranwa Dam will be major beneficiaries of a novel pasture production project aimed at uplifting agricultural profitability and spreading farmers' economic risks by diversifying revenue streams.
Benefits expected from the multi-million Muchekeranwa Dam commissioned by President Mnangagwa a fortnight ago include increased livestock production and crop yields, enterprise flexibility and enhanced resilience to drought.
In Makoni, availability of fodder has been one of the limiting factors in animal husbandry.
Planting of legume pastures will add nitrogen to the soils, improve the soil structure, nutrient and water holding capacity.
It will also provide valuable ground cover and protection from soil erosion.
Livestock farmers said they will benefit from better quality stock feed, improved animal reproduction and growth, thereby increasing their herds as there is a direct link between the food and health of livestock.
Communal farmers will also benefit from the project which will reduce their labour and fertiliser requirements through good manure and improved grazing pastures.
Makoni district Agritex officer, Mr Joseph Chipere said plots of the star, katombora, rye, silver leaf stylo and alfalfa grasses will be established in the grazing lands.
These are multi-purpose plants that can increase resource and land use efficiency in cattle production systems by increasing forage yield and quality, particularly during the dry season.
They can also improve weed suppression and reduce pests and diseases due to increased ground cover and ecosystem diversification.
Mr Chipere said livestock is important in farming as it is the main source of income and protein.
"Beef and dairy cattle production depends hugely on pasture production and water availability and these legume grasses have potential to increase and improve livestock quality, profitability and sustainability of the production systems. "The integration of legume grasses will increase resource and land use efficiency. This initiative reconciles economic growth, poverty alleviation and environmental conservation. Communal farmers need to have access to livestock to benefit from such a project," said Mr Chipere.
A2 farmers that will benefit from the initiative have a total of 1150ha, including Helensvale (300ha), Lawrancedale (600ha) and Tara (250ha).
Mr Kamusasa of Helensvale Farm said he can now focus on his dairy project as he now has adequate water and fodder.
"Our water hasn't been sufficient and the dam will now provide sufficient water for the irrigation of our crops and pastures. We can now concentrate on our dairy and beef projects. For farm animals to be productive, it is important that they get sufficient food and water," said Mr Kamusasa.
Farmers in the areas are also expected to intensify the production of soya bean, maize, sugar bean, wheat and tobacco.
Communal areas downstream the dam are also expected to benefit immensely.
"Chiduku-Ngowe is a communal area 15km downstream of the dam. Currently 44ha are being irrigated and we would want to increase it to 248ha and produce more cereal and citrus fruits.
"Farmers could grow the crops on a bloc basis to curb disease and pest outbreaks. They should also strictly observe crop rotation in the following order – leaf, root, legume and fruit vegetables," said Mr Chipere.
The local communities will also benefit from a fisheries project recently launched by President Mnangagwa.
Agritex is expected to play a key role in ensuring production of sustainable and profitable programmes as well as linking farmers to local and export markets.
The department will also train irrigation scheme members on improved agronomic practices, production of high value crops, value addition, best management systems, marketing strategies, fish and livestock production and apiculture.