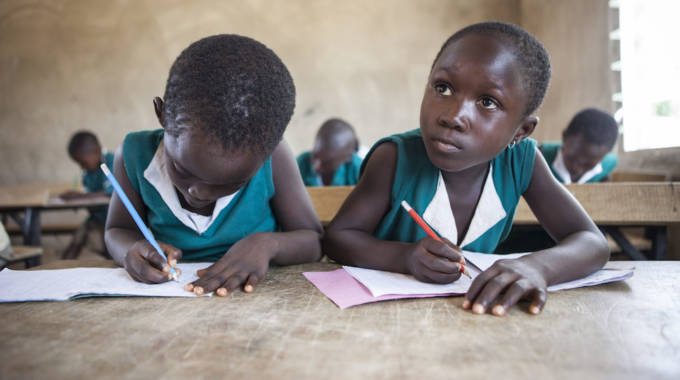 The ManicaPost
Tendai Gukutikwa
Post Correspondent
IN a move aimed at improving access to both education and health services for children living with disabilities in Manicaland, the Ministry of Primary and Secondary Education is conducting community outreach fairs across the province's rural districts.
The World Health Organisation estimates that 10 percent of Zimbabwe's population lives with disabilities and that only 33 percent of children living with disabilities have access to education, compared to 90 percent of the able bodied population.
Speaking on the sidelines of the fair launch held at Chitakatira Primary School last week on Friday, Manicaland Provincial Education Director, Mr Edward Shumba said it is every child's right to access education despite their physical and intellectual challenges.
Mr Shumba encouraged parents and guardians to send their children to school despite school fees challenges, stating that the Basic Education Assistance Module (BEAM) will assist orphaned and lacking children, especially those living with disabilities.
"Every child has a right to education, whether they are living with a disability or they have an intellectual challenge in any way.
''We have specialists who provide services and we want every child with special needs to benefit from those specialists.
"Sections 75 and 81 of the Constitution of Zimbabwe reiterate that right to education for every child, so we are conducting these fairs to raise awareness in our communities, mainly rural ones and inform them that every child should be in school and receive their education. No child should be left behind," he said.
He also encouraged school heads to use school funds wisely and buy resources that benefit pupils who live with disabilities.
Mutare District Schools Inspector (DSI), Mr Creezin Chofamba said they realised that the majority of children living with disabilities were not going to school, thus the ministry's move to raise awareness in parents that education is vital to every child.
"Parents should know that the opening of schools is not only for the able-bodied children, but for every child in Zimbabwe.
"These children, despite their physical capabilities will look after them later in life if they grant them their right to education and that is the message we are preaching," he said.
He said their main target were parents with children living with disabilities who are of school going age, yet they are out of school.
"They should use this opportunity to get all appropriate services from all Government departments that we are moving with. The most important ones being the Department of Special Needs Education and Births and Registry," he said.
Other departments that were present included the Victim Friendly Unit, Department of Social Development, Justice for Children Zimbabwe and others.