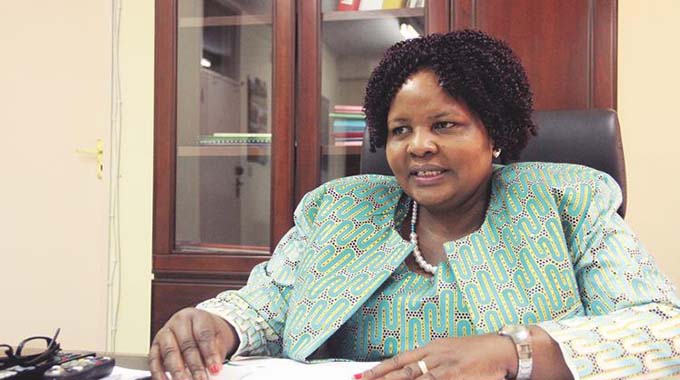 The ManicaPost
Emmah Chinyamutangira Post Correspondent
THE Minister of State for Provincial Affairs Dr Ellen Gwaradzimba has implored villagers in Buhera to fully utilise irrigation assets and water reservoirs in their areas to boost food and nutritional security and generate income in the drought-stricken district.
Dr Gwaradzimba's sentiments follows the recent hand-over to communities of irrigation assets worth about US$5,6 million under the – Enhancing Nutrition Stepping Up Resiliency and Enterprise (ENSURE) programme – in the district.
The ENSURE programme, led by the World Vision, was commented for positively impacting the livelihoods resources poor villagers through the establishment and rehabilitation of several irrigation schemes, among them the Tarwira irrigation scheme.
ENSURE also constructed several weir dams in Buhera, Chimanimani and Chipinge as part of efforts to stimulate household food and nutritional security in vulnerable communities.
"I urge people to work very hard and utilise these assets by engaging in more agricultural activities such as command fishery, poultry, fresh vegetable and fruit production as we seek to move away from the dependency syndrome that had been created and cemented by some donor-driven projects in the past.
"We hope that the communities with these irrigation schemes and weir dams will become food secure, have nutritious foods for their family consumption and produce surplus for sale," said Dr Gwaradzimba.
Dr Gwaradzimba also advised farmers in to cultivate drought tolerant crops such as cassava, sweet potatoes, sorghum and pearl millet, among other crops capable of surviving the insufficient rains received in the district.
"Buhera is characterised by low, unpredictable and unreliable rainfall patterns which reduce farmers' capability to produce and harvest meaningful yields for household consumption," she said.
ENSURE programme chief-of-part Mr Richard Ndou said the overall objective was to improve household and community food and nutritional security for 315 000 people.
However, as a result of the El Nino induced drought, the programme was extended after securing additional funding from United States Agency for International Development (USAID) in 2018 to create more such assets to provide to needy families.
"Tarwira  irrigation scheme and the dam we constructed will help improve food security and boost incomes for communities around the area as there is now scope for them to grow crops all year round," said Mr Ndou.
"Our aim is to ensure improved household and community food security for 315 000 individuals in Manicaland and Masvingo by 2020," he said.
Mr Ndou added that they established 45 irrigation projects and rehabilitated 10 irrigation projects to use the drip system. He said 12 schemes use drag hose system while 23 use the bucket-and-tank system.
"Of the rehabilitated irrigation projects, seven used the flood irrigation system (canals) while one utilises a sprinkler system," said Mr Ndou.
The ENSURE programme is being spearheaded by World Vision and its partners funded by USAID. It was initially meant to end in June 2018, but was extended to February 2020.