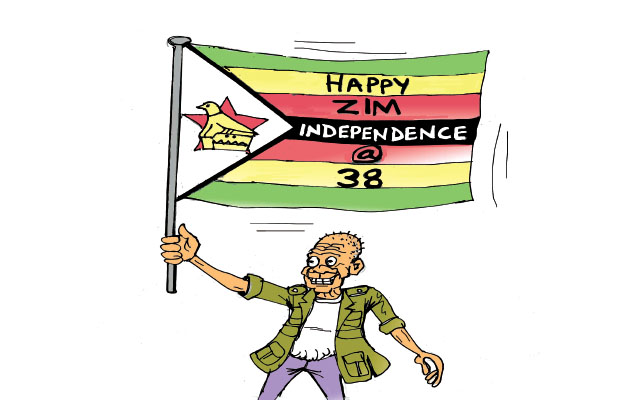 The ManicaPost
THE 38th independence celebrations are upon us! They bring with them a fresh zeal to march into the future as a free Zimbabwe under a new political dispensation. Remember, this year's celebrations mark the first independence festivities after the ouster of the government of Mr Robert Mugabe.
They mark the dawn of a new era for many Zimbabweans, especially those born after 1980.
Manicaland Province will do it differently this time around.
They will spice up the event with activities starting as early as today when the first celebrations will be done at the National Arts Gallery in Mutare.
And the choice of the venue was not by default.
The Arts Gallery was deliberately chosen to allow people to acquaint themselves with the history of Zimbabwe as documented through the works of art while reflecting on the arduous road we travelled to become independent eventually.
The grand celebrations will be held at the Mutare Agricultural Showgrounds on the 18th of April and there will be a lot of activities to mark the passage of this important day.
But remember, as we celebrate the day, we must all observe a minute of silence in memory of those who paid the ultimate price of giving away their lives for us — for freedom they never tasted.
This should be a time to do some soul searching as a nation and see how best we can demonstrate our appreciation for that selfless sacrifice our brothers and sisters made for us.
Let's build on the legacy of our gallant fighters and the general masses of Zimbabwe who worked together tirelessly during the war of liberation.
We all want a prosperous Zimbabwe and we can only achieve that by upholding all the values of our independence and bolster that with selfless dedication to the building of our country.
This should inspire everyone to start doing things differently for the good of the country.
The new political dispensation we are currently swimming in allows creativity on the part of both the individual and country represented by various Government departments and arms.
Let's use that freedom of self-expression for the development of the country, paying particular attention to the fact that a country that is developed economically always has acres and acres of space for economic, political and social freedom.
President ED Mnangagwa has since declared "Zimbabwe is open for business", and we should embrace this mantra and see how we can even fit into it, as well as include it into the celebrations so that we do not forget where we are going even after the festivities.
We still have an economy to build, investments to do and freedom to guard jealously so we must not lose focus and concentrate on those things that take our eyes off the ball —the ball of freedom, economic prosperity and political independence.