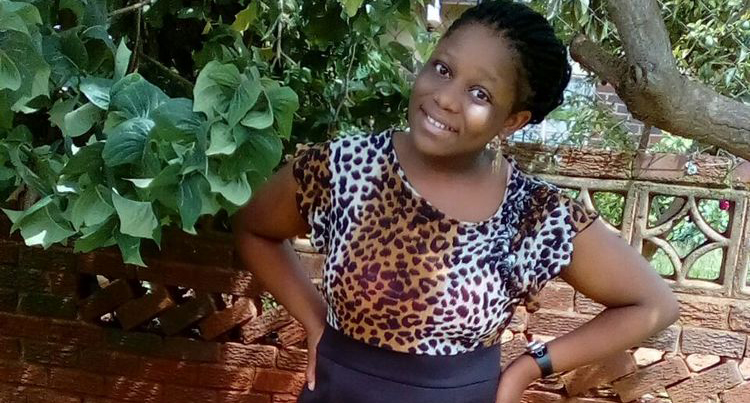 The ManicaPost
Catherine Murombedzi —
THERE is power in what one speaks and believes. Michelle Wadzanayi Maiseni looks back at the battle she overcame with cancer.
A tough road it was, but being determined and focused to beat cancer, she conquered the one time threat and says she knows the battles that many are facing today to overcome cancer. She says you do not have to just survive cancer, but to beat it and be a conqueror.
She lives to tell a story of victory attained and how to focus on positive thoughts that drive your destiny.
She is awaiting her O-Level results and bet she did well. Five years ago she attained five units in Grade Seven after having spent the whole year that she was sitting Grade Seven examinations in hospital.
She intends to study Maths, Chemistry and Biology at Advanced Level. She wants to be a medical doctor who will specialises in cancer. Here is an interview with the focus-driven Michelle:
How cancer lost the battle against me
I am the author of my story, the artist of my masterpiece.
Five years ago, my life hung on a loop thread. It seemed as if every new day was an added opportunity for cancer to push me towards the brink of death. It started off as minor pain in my left leg after I had fallen and hit on a rock during Physical Education at school in 2012. Little did anyone know that a malignant tumour had started growing in my leg. My mother would rub my foot every time the pain worsened, but to no avail.
I ended up sleeping very late and waking up early due to the excruciating pain I felt. I felt as if I was just breathing, but no longer alive.
The cancer was so aggressive that an intricate network of veins surrounded it, feeding this horrific intruder. My body was wasting away to the point where at least a third of it was the tumour. The tumour had grown so large that the skin around my leg had reached its elastic limit, making the skin very shiny. The cancer did not only bring about physical agony, but rather I was subjected to emotional trauma as well. The predicament implied that I was certainly going to lose my limb, a change I was not in any way ready to embrace! I was an athlete, a softball player and generally a hyperactive person, all that was going to stop. I could not bear the thought of having to live with one leg after I had already felt what it is like to have both for 12 years!
Amputation
On the day of amputation, February 24, 2012, I had comforted myself with the thought of having the coolest prosthesis. When I woke up at around 6pm, after the operation, I felt my toes and the whole limb. I could still feel the everyday pain and the heavy weight of the leg. This fooled me to conclude that my leg had into been amputated! Oh, how happy felt! However, reaching my hand to confirm this, I only touched the sheets I was covered with. This meant what I feared! It was gone.
Chemotherapy! Oh what a nightmare! The goal is pretty much to kill everything in your body without killing you. Chemotherapy makes you feel much worse than the cancer itself. During chemo you are more tired than you would have ever been. It is like a cloud passing over the sun and suddenly you are out. But you also find that you are stronger than you have ever been before. I had three cycles of chemo, it was hard to go through them, but I realised that I had to pick myself up and carry on.
Chemotherapy
Cancer is life-threatening, but recovery is life-changing. The same chemo that once ruined your life will give you a new perspective of life. It will give you a renewed will to live! The worst part of enduring cancer is that you see each day as a curse. The best part of conquering it is that you will start treating each day as a blessing.
Conquered
I did not survive, I conquered.
Cancer lost the battle against me because it originally planned to weaken me, but inadvertently made me stronger. It in fact helped me to realise the fighter within me. Not so many people have the courage to look at cancer in the eye and say catch me if you can!
Most people ask me what my secret is. How I keep on keeping on. Well, I realised that some things that we cannot change end up changing us so embrace the challenges of live as opportunities of self transformation. I believe God doesn't give big battle to small soldiers.
If you are facing a huge problem, then it means you were born with the strength to overcome it. You just have to see it and use it! The extent of your vision is the boundary of your blessing. Cancer is tough, but I was tougher. I am a mountain mover, I am a table turner, I am a cancer victor.
Attitude
I am surprised why some people call me disabled….Disability is not based on being physically complete. Disability is attitude because there are people with one eye, but can still see more than those with both. There are people with one leg, but they run the race of life, finish and win it. I for one can never be deterred from achieving my dreams. So be rest assured that if ever I involve myself in politics, I will be the president. If ever I become a priest, I will be the Pope!
I would also like to thank God for my family. They stood by me throughout. My mother was my pillar of strength and I am grateful for that.
Defeat cancer
To those who are battling cancer, my advice is that no matter how dark the night may get, dawn must follow. No matter how painful the fight, cancer will go and you will live on. Gather all those shards of hope and develop the attitude of a fighter.
Dr Bernie Siegel found out that he could predict which of his cancer patients could go into remission by asking, "Do you want to live to be 100?". Those with a deep sense of life purpose would answer "Yes!" And were the ones most likely to conquer. Cancer can defeat medicine, but it should never defeat your spirit. Grab cancer by the lapels and kick it .You have to fight through some bad days to earn the best days of your life.
With Michelle speaking victory at 16, all battling cancer must know that it can be defeated. The battle is for the strong-willed. If Michelle fought the battle and won, you too can win and join Michelle in looking back and saying, cancer cells you have no place in my life.
Michelle is available to speak to fighters and organisations. You can get in touch here with me for her mother's contact details.
Feedback:[email protected]