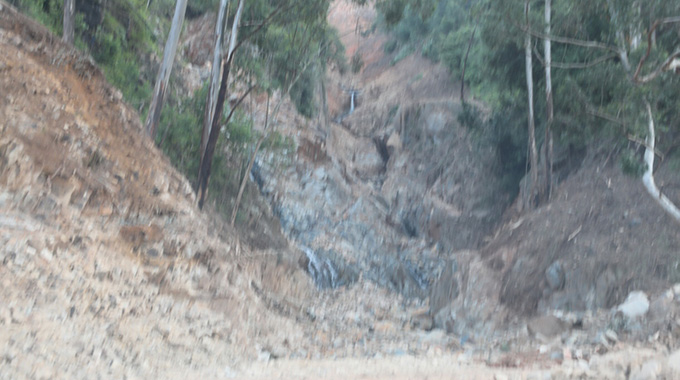 The ManicaPost
Nyore Madzianike Senior Reporter
TRADITIONAL chiefs in Chimanimani district will be conducting cleansing ceremonies in their areas where people died after Cyclone Idai ravaged their areas starting end of this week.
Speaking during a meeting held in Chimanimani where the Civil Protection Unit Committee led by Minister of Local Government July Moyo interacted with councillors and traditionalists drawn from Chimanimani district, Chief Muusha said they had since formed a taskforce to spearhead the initiative.
He said they would also invite other chiefs to the cleansing ceremonies including members of the Zimbabwe Council of Chiefs (ZCC).
"We will be holding some traditional cleansing ceremonies in areas that were affected by Cyclone Idai starting in June," said Chief Muusha.
"Each chief will hold the cleansing ceremony in his area and we have since set up a task force to spearhead the events. We found it necessary to hold such ceremonies which is in line with our culture and traditional ways of living especially when such calamities that claim many lives occurs," he said.
Chief Muusha said he was the chairman for the taskforce.
Chief Ngorima said the Cyclone Idai disaster was as a result of nature and should not be attributed to any wrong doing by their subjects which could have angered the gods and ancestors.
He said the disaster was 'God's plan' which could not have been avoided.
"This was as a result of God's plan. No one could have had the powers to stop it happening and this was not anyone's fault. We cannot place blame on anyone even traditionalists to say they have done or did not do something that could have angered the ancestors," he said.
Chief Ngorima also appealed to the Government to quickly deal with artisanal miners who are mining gold at a mountain near Rusitu Mission School.
He said the mining activities at the mountain could cause serious environmental problems and pose danger to people staying close especially if the rainy season comes before action was taken.
"Please deal with those artisanal miners before another disaster strikes. We might soon hear that more villagers have been wiped out especially when the rains come before something is done about it," he said.
Chiefs Ndima, Saurombe, Mutambara and Chikukwa attended the meeting.