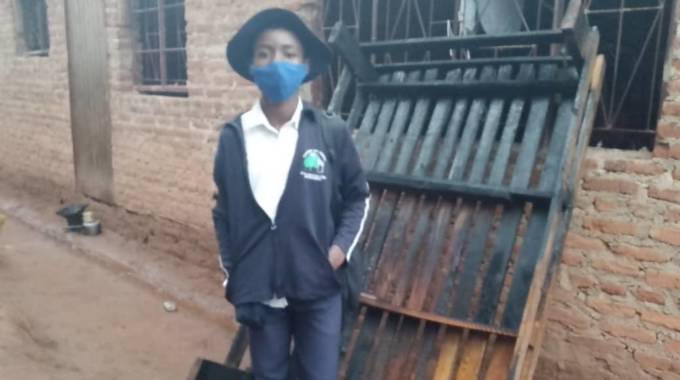 The ManicaPost
Luthando Mapepa
Chipinge Correspondent
THE woman who was burnt all over the body after her house caught fire in Chipinge on Monday has died from the wounds she sustained in the inferno.
Ms Monica Machina-Dhibi (32) of Gaza E was battling for life at Victoria Chitepo Provincial Hospital where she had been transferred to from Chipinge District Hospital.
She was further transferred to Parirenyatwa Group of Hospitals in Harare where she died.
Ms Machina-Dhibi is the owner of the burnt house and was leasing other rooms to tenants who escaped the inferno with minor injuries.
Property in some of the rooms was destroyed.
Police have since arrested Machina's husband for keeping petrol in the house, which is unsafe.
A container with the petrol is suspected to have caused the fire after it was accidentally knocked.
Former Ward One councillor, Mr Zivanai Nyakuchena, confirmed Ms Machina-Dhibi's death.
"We are deeply saddened by her death; it is a huge loss. Death has robbed her young children of their dear parent. The eldest is in Grade Five at Matione Primary School, and the youngest is two- years-old. May the family find comfort and solace in the Lord during this difficult time of grieving," said Mr Nyakuchena.