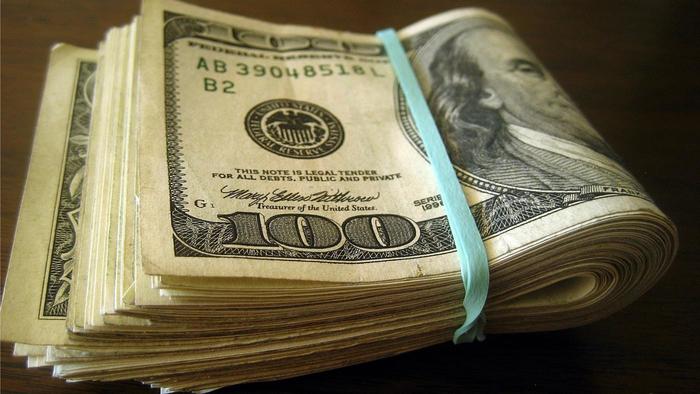 The ManicaPost
A shortage of banknotes is resulting in a new black market more than seven years after Zimbabwe abolished its own money, the
Zimbabwean dollar, and adopted the greenback and other foreign currencies to avoid exactly that sort of unofficial trading.
The shortage of cash has intensified in recent weeks, according to central bank governor Dr John Mangudya, forcing banks to
limit withdrawals and shut down some ATMs. Zimbabwe implemented a multi-currency system in 2009 after its economy
depressed.
As well as the dollar, the country allows the use of a range of currencies including the rand, the yuan, the pound and the euro.
While that tamed inflation — said by the International Monetary Fund to have reached 500-billion percent in 2008 — it also left the
government short of cash to pay public servants and buy essential imports.
The central bank said in May that it would introduce bond notes, pegged to the US currency, a plan that has drawn scorn from
critics who say it will force importers and remittance senders to the black market. It also means dealers are effectively trading the
dollar against itself.
"The black or parallel market will worsen when bond notes begin to circulate," says Kipson Gundani, chief economist with the
National Chamber of Commerce in Harare.
"Why? Because Zimbabwe is a net importer and bond notes can't be used to settle invoices abroad. With no cash in the banks,
importers will be forced to look for greenbacks on the black market."
With an estimated three million citizens out of a population of 14-million living abroad, according to the UN, Zimbabweans have
devised inventive ways of sending remittances to family members at home.
Patson Gureva, a manager with a South African bank, tries to send $1 500 a month to his mother in rural Zimbabwe. Gureva has
a friend in Harare who imports vehicle parts from SA, so Gureva pays his friend's supplier in Johannesburg in rand and Gureva's
friend hands the equivalent in dollars over to his mother.
The system worked well and sidelined money transfer businesses such as Western Union, Moneygram and Mukuru. But in May,
Gureva's friend in Harare deducted 5 percent. The rand equivalent of $1 500 became $1 425, which is a big
difference.
Trading the dollar against itself could lead to inflation, according to independent economist John Robertson.
"We already have people trading the dollar at a premium," he says.
Gureva is not the only one paying a premium for hard cash. Samuel Chiweshe, who makes garden furniture and relies on
imported raw materials, had a similar experience.
"That 5 percent rate is lucky," Chiweshe says: "I just paid $1,07 per dollar for a $2 000 transaction, because my steel supplier is
now accepting only hard cash and has already warned me that they won't accept bond notes. So, now I've raised my prices 7
percent but will I be able to sell? I'm doubtful."
Capital flight, money laundering and rising imports forced the Reserve Bank of Zimbabwe to double its purchases of dollars to
$40 million a month, Mangudya told a conference in Harare in May.
The Government is delaying and staggering salary payments to public servants to alleviate the cash crunch.
One solution would be for the country to use the rand as its primary currency, Charity Jinya, president of the Bankers' Association
of Zimbabwe, told legislators in Harare on Monday. At present, the US dollar accounts for about 95 percent of trade, she says.
SA is Zimbabwe's biggest trading partner, according to the central bank, accounting for 22 percent of imports.
For now, that makes little difference to people such as Chiweshe and Gureva.
"It's strange, really strange," Gureva says. "The dollar has an exchange rate against the dollar. How is that possible?' — Bloomberg.