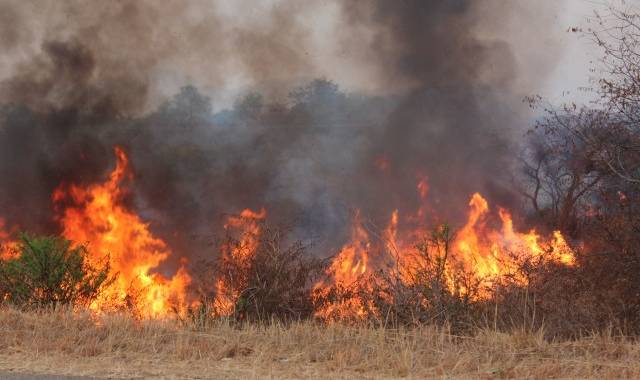 The ManicaPost
Post Reporter
THE Environmental Management Agency (EMA) has called on the public and other stakeholders to play an active role in preventing veld fires outbreaks during the fire season.
The fire season stretches from July to November as veld fires are prevalent during this time of the year.
In a notice to the public, EMA said veld fires are dangerous as they result in damage to the environment as well as loss of life and property.
"All land users, landowners, farmers, lessees or designated authorities are to play an active role in preventing veld fires outbreaks through construction of standard fireguards that are at least nine meters wide on either side of the boundary fence as well as internal ones which are at least 4,5 metres and should be free of flammable materials. Failure to construct fireguards is a punishable offence which attracts a fine or imprisonment or both," reads the notice.
Reducing biomas through hay baling, thatch and broom grass harvesting as well as early and block burning coupled with forming fire fighting teams and fire committees that are trained by EMA and Forestry Commission are other ways of preventing veld fires outbreaks.
EMA said in the case of a veld fire outbreak, everyone close to the scene shall be responsible for extinguishing the fire regardless of its origin.
Adds the notice: "Land users, landowners, farmers, lessees or designated authorities must conduct investigations on veld fires incidents and report to the nearest police station, EMA and Forestry Commission within seven days."