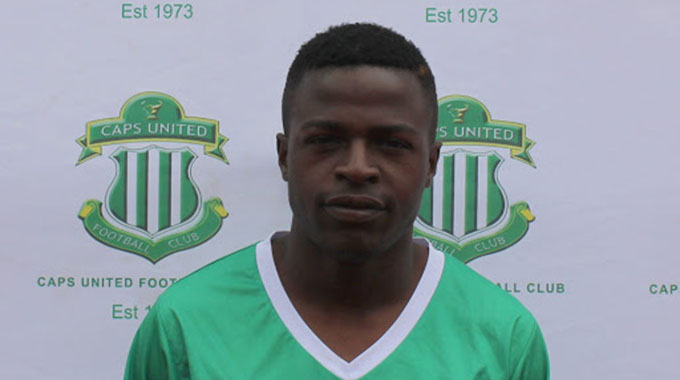 The ManicaPost
Moffat Mungazi Sports Correspondent
WITH Zimbabwe set to return to action for their Africa Cup of Nations campaign, Warriors winger Phenias Bamusi is fretting over missing out on a call-up after coach Zdravko "Loga" Logarusic hinted that he may have to do without players from the domestic Premiership owing to their lengthy lay-off from football activity.
According to a revised fixture list released by Confederation of African Football recently, the Warriors are earmarked to resume their bid to qualify for the 2021 Afcon finals with a double-header against defending champions, Algeria, in November.
Following measures put in place to curb Covid-19, all local league matches are on hold. This has seen local footballers not kicking the ball in officially sanctioned matches.
Thus, the top-flight division has been in a lull since conclusion of the previous campaign in 2019. The predicament has forced the Croatian coach to whittle down his selection options to only those outside the country who have enjoyed a taste of competitive action this year.
"It will be impossible to select players from the Zimbabwean league. Local players have not had proper training for close to six months. So for the November Afcon qualifier matches, we must focus on players that are in Europe, South Africa and other countries that have already resumed football.
"We need players that have proper match fitness, who have been playing regularly in official games. Most local players have been inactive for more than six months. The only logical solution to this is to call foreign-based players," Loga was recently quoted by our sister paper, The Sunday Mail.
For home-based stars like Bamusi, who were easing well into the national team set-up, this will come as a setback.
Interestingly, the 30-year-old former Mutare United talisman was among Loga's troops in camp ahead of the African Nations Championships tournament which had been pencilled for Cameroon in April, but was called off as Covid-19 gripped Africa. The pair had helped Zimbabwe secure a slot at the Chan finals, with the CAPS United man laying an assist for one of top-scorer, Prince Dube's goals during the qualifiers.
The pacey forward, a reigning Soccer Star of the Year finalist, bemoans how Covid-19 is threatening to jeopardise his mission of returning into the Warriors fold.
Lamented the talented attacker: "It has not been easy being on the sidelines for this long. This present situation (the national lockdown) has affected a lot of people in many ways, but we will do our best to bounce back stronger. The idea is to soldier on, keep our eyes on the ball and chase the goal without losing sight of the bigger picture – which is to deliver whenever called upon to do so.
"I am eager for football action to resume and l am ready to return to the pitch as I have been carrying out work-outs at home. I am in perfect shape. Both my club and country need my services and I am itching to represent them.
"However, we respect the national coach's decision that he may not consider us. We will still support him and the team because what is important is for the Warriors to achieve their targets. That will make everyone happy," said Bamusi.  However, it is not all doom and gloom for the domestic group as Fifa has set aside the week of October 5 to 13 for international friendly fixtures.
With the regional Cosafa Cup scheduled for next month, local Premiership players can still enjoy a run of matches and get the much-needed rhythm before then.
Loga has even flickered a ray of hope at the domestic players.
"It will be fantastic to play a friendly match before the Afcon and World Cup qualifiers in November. There will be friendly matches in October.
I will have to talk to the federation (Zifa) and see if they can organise something. If the region manages to hold the Cosafa Cup, I will use the local players in that tournament. If they perform well, they will be co-opted into the team that will face Algeria."