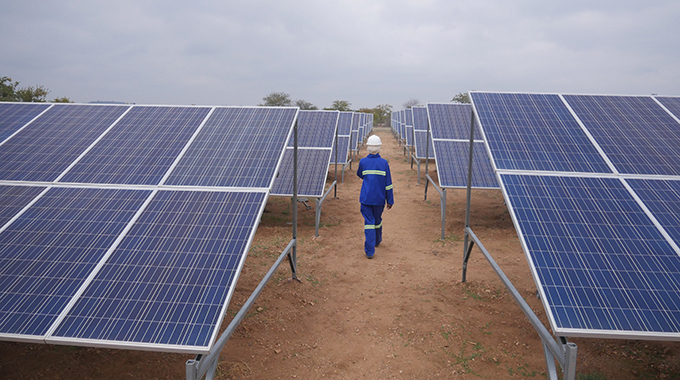 The ManicaPost
Luthando Mapepa
Chipinge Correspondent
A GIANT solar project with the potential to generate 300 megawatts is set to be established in Chipinge's Middle Save area.
The project is being spearheaded by Acacia Energy in partnership with a Germany company, IB Vogt GmbH.
Middle Save falls under Natural Region Five, thereby making it suitable for the establishment of a solar plant.
Assistant Chipinge District Development Coordinator, Mr Tedious Beto, confirmed the development and said the company will soon be on the ground to work on the initial stages of the project, including engaging local villagers to have their buy in.
"There is a renewable solar project earmarked for Middle Save. The investors have already engaged various stakeholders and we now expect them to reach out to the community anytime soon," he said.
The investors have already recruited enumerators who will interview the villagers about the project.
In a statement written by Acacia Energy, the company said the project will utilise about 600 hectares of land in Middle Save.
"Acacia Energy in association with IB Vogt GmbH intends to establish renewable Energy Technology Park (RETPark) in Middle Save over a 599-hectare block of land on the eastern boundary of the Middle Save commercial farming block contiguous with the Tanganda to Chisumbanje Road.
"The renewable energy technology park will supply energy to support the power supply requirements of Manicaland Province and Zimbabwe as the economy moves towards greater power requirements aligned to Vision 2030 goals.
"The RETpark project will be in six phases and development will be on a design, build and operate contract starting initially in the northern part of the property and expanding south wards. The project has the potential to generate 300 megawatts of renewable energy which will be fed into the national grid," reads part of the statement.