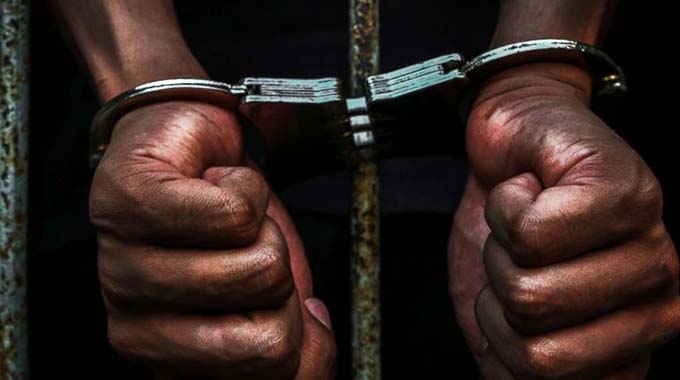 The ManicaPost
Tanyaradzwa Mujati
Post Reporter
A Mutare man has been slapped with a 20-year jail term for drugging and raping his 13-year-old daughter.
He, however, will serve an effective 18-year jail term after two years were suspended on condition of good behaviour.
The 33-year-old man (name withheld to protect the identity of the victim) was this week convicted and sentenced by Mutare regional magistrate, Ms Pathekhile Msipa, for rape as defined in Section 65(1) of the Criminal Law (Codification and Reform) Act, Chapter 9:23.
The man who had gained popularity in the Mutare automobile industry as a VW specialist hails from Dangamvura.
When he appeared before Ms Msipa, the accused person pleaded not guilty to the rape charges.
Ms Nomathemba Sayi prosecuted.
Ms Sayi said from 2021 to June 2022, the man raped his then Form One 13-year-old daughter in Dangamvura in a bushy area near Mutare's Central Business District.
On an unknown date in 2021, the man bought some fruit juice and laced it with an unknown drug before giving it to his daughter, son and wife.
Within a few minutes, the young girl started feeling dizzy and threw up.
The court heard that the 13-year-old saw the accused person lifting her brother and placing him in his car which was parked outside.
Her mother passed out.
Still vomiting, the 13-year-old left for her bedroom and her father followed her.
The accused person raped her.
Ms Sayi said the man would sexually abuse his teen daughter whenever he pleased.
She said the accused person would intentionally withdraw the girl's bus fare so that she would visit his office. He would then sexually abuse her.
At times, he would take the teen to a secluded bushy place and sexually abuse her in the car.
Said Ms Sayi: "On June 4, 2022, the complainant visited his father's workplace as she needed a school file. Instead of the father driving to town to get the file for his daughter, he drove to a bushy area where he had oral sex with her before raping her," said Ms Sayi.
The teenager later informed her mother about the sexual abuse.
She was immediately taken to the police to file a complaint.
The teenager was medically examined and the report is before the courts as an exhibit.