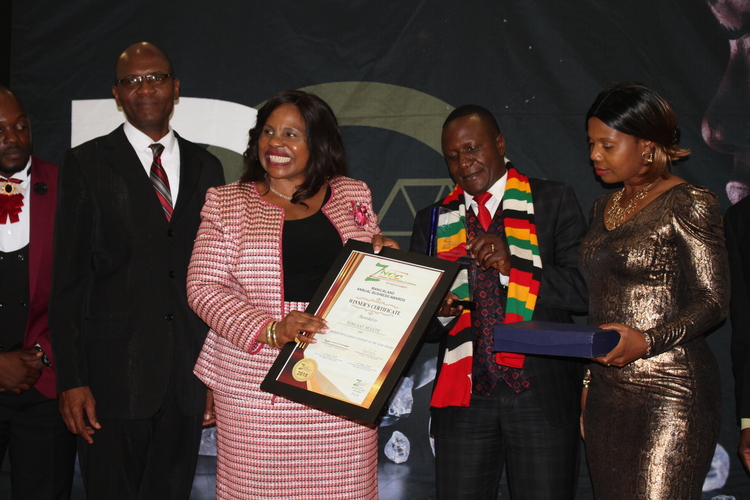 The ManicaPost
Sharon Chigeza Post Correspondent
The phrase "Zimbabwe is open for business" has been resonating from Zimbabwe's high offices for a few months now, generating a lot of interest from investors, both local and foreign.
Not only has President Emmerson Mnangagwa made significant strides to set the economy on a recovery trajectory, but he has also managed to push his ministers to strive to achieve the same.
For Manicaland province, while the President was declaring Zimbabwe is open for business, Provincial Affairs Minister Monica Mutsvangwa has also been singing the same song, albeit with a slight variation.
"Manicaland is open for business" has been her mantra since she assumed office as Minister of State.
Not only has the minister engaged all stakeholders in the province to chart a way towards reviving the province, but has also been actively seeking ways to attract investment into the province.
Such hard work has earned Minister Mutsvangwa recognition from the Zimbabwe National Chamber of Commerce (ZNCC), which saw it fit to award her with a Special Recognition Award for promotion of investment, revival of industry and infrastructure development.
In his citation, ZNCC Manicaland president Kenneth Saruchera appreciated and congratulated Minister Mutsvangwa's efforts in pushing for socio-economic revival in the province.
"After a serious consideration of what you have done to the community, it is with great honour and pleasure to inform you that your performance has been judged to be recognised with an exceptional award by ZNCC and would like to take this opportunity to heartily congratulate you on this achievement," he said.
In her tireless efforts to revive socio-economic development in the province, the month of January saw Minister Mutsvangwa visiting Mozambican governor of Manica Province, Cde Alberto Ricardo Mondlane.
Her visit, she told the press was with the intention to help strengthen greater interaction and cooperation between Manicaland and Manica provinces.
"We have a business delegation from Zimbabwe, which will be looking for investment opportunities and partnerships with their Mozambican counterparts. We are going there to enhance economic co-operation," she said.
Following that visit, her office, working together with the Chartered Institute of Project Managers Zimbabwe, successfully held the inaugural Manicaland Investment Opportunity Public Private Partnership Conference, aimed at facilitating economic growth and promoting potential investment opportunities in the province.
The interest generated by the event showed that indeed, Manicaland is now open for business, attracting various foreign investors.
Speaking at the conference held in March, Minister Monica Mutsvangwa said Manicaland had the opportunity to rise, like the phoenix, from its ashes.
"As Manicaland we dare not miss this opportunity to fundamentally transform our economy, attract new investment, create jobs and sustainable incomes, revive our industry and improve social service delivery," she said.
Working with the private sector, her office also spearheaded the launch of the inaugural edition of Manicaland's investment magazine in April.
The annual publication profiling investment opportunities in the province is a comprehensive preview into various projects investors can venture into in the natural resources rich province, better known as the jewel of the East.
The magazine is the first of its kind in Zimbabwe and the idea is expected to be adopted in other provinces throughout the country.
Following the investment conference and launch of the provincial investment magazine there has been a marked rise in investment interests from both foreign and local investors.
One of the world's largest manufacturers of construction machinery and earthmoving equipment, a German company Liebher-International is set to make one of the largest investments Manicaland has seen since before independence.
The company's representatives were in Zimbabwe last month and announced that a decision to headquarter its African rail division in Zimbabwe had been reached.
On the local front, one of Zimbabwe's largest car dealership and servicing group, Croco Motors recently expanded its operations to Mutare by opening Croco Toyota Mutare.
Croco Toyota Mutare is part of the Croco Motors Group, which is a wholly owned indigenous company established almost 30 years ago.
These are just a few of the deals that have come to the province under her stewardship but there are many more.