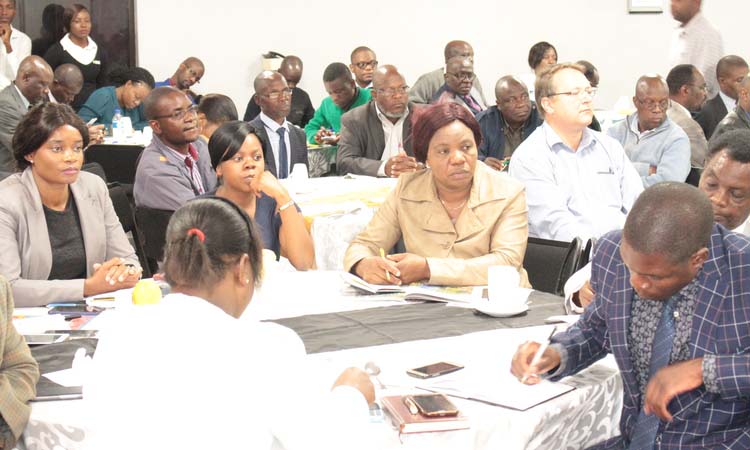 The ManicaPost
Rumbidzayi Zinyuke Senior Business Reporter
THE Zimbabwe Revenue Authority has completed the first phase of an upgrade on the Automated System for Customs Data (Asycuda) to avoid a recurrence of the disturbances which occurred in December last year when the internet-based customs data processing system went down, resulting in losses worth millions of dollars.
Asycuda World enables clients to submit their customs documents to Zimra from anywhere in the world provided that one is registered with the authority and there is Internet connectivity at the place from which one will be transacting. In December, hundreds of importers bringing in commercial vehicles were stranded at Beitbridge and Kazungula border posts for more than a week when the Asycuda system broke down.
Speaking at a stakeholders meeting in Mutare yesterday, Zimra commissioner customs and excise Mr Happias Kuzvinzwa said the crash in December had pushed the tax authority to review its whole system.
"We have a business continuity plan in place, which kicks in three hours after the system goes down. But the December crash made us interrogate the system and we discovered that our servers were old and needed to be replaced. We also discovered that our data was getting small for the system we were using," he said.
He said the authority had acquired three new servers which had already been installed and the system had been upgraded.
"The first phase of the system upgrade has already been  completed and we are making progress with the upgrade," said Mr Kuzvinzwa.
He urged clearing agents to work on upgrading their own systems to be compatible with the more efficient Asycuda being used by Zimra.
Zimra director for Information Communication Technology (ICT) Mr Shami Moyo said the tax authority was ready to move on to the second phase of the upgrade.
"We are going a step further to make sure that we increase the robustness of the system. We want to make sure that we are at a point where we have end-to-end infrastructure to eliminate single point failures," he said.
The new system had new functionalities which required specific skills set for the users.
"There are new functionalities that come with the new system so we are moving on to the second phase of the upgrade to train our agents on how to use it effectively and efficiently," said Mr Moyo. Asycuda has been adopted as the official customs computer system in the Comesa region and is being used by 19 member states. Zimbabwe started using the Asycuda system for all commercial transactions in 1991. The system has evolved through technological developments. In 2001, Zimbabwe adopted ASYCUDA version 3,0 better known as ASYCUDA++. Zimbabwe was the first country in the Comesa region to migrate to ASYCUDA++.