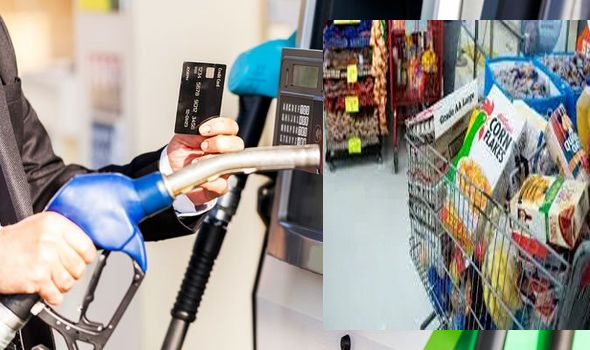 The ManicaPost
Wendy Nyakurerwa-Matinde
Editor's Musings
AS the Ukraine conflict began in February this year, so did the dark humour memes.
Perhaps coping with a crisis through humour is an expected form of human response, but most probably, very few people could fathom how the Ukraine crisis would soon take food from their own mouths.
A few months later, the crisis in Eastern Europe rages on and people in Southern Africa, including those in Manicaland, are now starting to feel the heat.
The conflict has effectively locked up several raw materials, oil and food usually exported by both Russia and Ukraine, and no one knows when the conflict will end.
It is really unfortunate that the global economy had already been impaired by the effects of the Covid-19 pandemic which left international supply chains disrupted.
In its global economic forecast report released early this month, the World Bank reckons that global economic growth is expected to slow down before the end of the year, and says most countries should begin preparing for a recession.
The institution says the rate of global growth is expected to slow down from 5,7 percent in 2021 to 2,9 percent this year, a departure from the 4,1 percent growth it had initially projected for 2022.
The World Trade Organisation also chips in to say the conflict also threatens supplies of essential goods from Russia and Ukraine, including food, energy and fertilizers.
But the biggest pinch is already being felt in fuel prices, and that's not just in Zimbabwe, it's a global crisis.
Fuel prices, which were already rising as global economies recovered from the coronavirus pandemic, surged after the Ukraine conflict pushed up oil prices.
It is crucial to remember that Zimbabwe does not have any indigenous sources of oil and thus the country wholly depends on imports for its petroleum fuel requirements from Singapore, South Africa and the United Kingdom.
Russia, on the other hand, is one of the world's major oil exporters and is currently facing targeted economic and trading sanctions that have seen the European Union, the United States and other global super powers boycotting the country's oil.
This, therefore, translates to a disruption of supply and demand — and when the balance between those two forces is disrupted, costs inevitably swing – again, not just in Zimbabwe, but globally.
Locally, therefore, fuel prices have been creeping up and petrol currently costs US$1,73 per litre, up from US$1,68; while diesel costs US$1,76, up from US$1,74.
The surge, obviously, has had a knock-on effect that is hurting Zimbabwe's recovering economy.
When fuel prices go up, consumers are hurt directly at the pump, but also indirectly when higher transportation and production costs raise commodity prices for everything, including food, diapers and even construction materials.
In addition, the pinch is really pronounced because oil is not only used to keep our cars running.
Rather, petroleum, also known as crude oil, or simply oil, is found in many car parts, including car seats, tires, and bumpers.
Petroleum is even found in some of our clothes, computers and even cosmetics; hence the price increases on everything.
This is why the dilemma doesn't end at the fuel pump.
Sharp increase in edible oil prices have also been witnessed on the international markets, primarily due to poor harvests due to Covid-19 related labour shortages, with the Eastern Europe conflict coming in to add fuel to a fire that was already raging as Ukraine and Russia combined were the major exporter of sunflower oil globally.
Consequently, the price of cooking oil has shot up to over $3 000 locally, from about $1 115 for a two-litre bottle at the beginning of April. In March the same bottle was going for $920.
Across the border in South Africa, one can expect to purchase their favourite brand of cooking oil for anything between R100 and R120 for a two litre bottle; up from around R40 a few years back.
It is the same story in Mozambique, Zambia, United States or the United Kingdom because no single country is immune to the effects of the ongoing geopolitical developments.
Only last week, thousands of Brits took to the streets of London to protest the rising cost of living, not that protesting would save the situation.
While people from across the globe are clearly uncomfortable with the prevailing economic situation, resuming normal supply-chain operations and increasing production is the only key to avoiding further global price increases, although admittedly it will be a tall order with the Ukraine conflict raging on.
The Government of Zimbabwe, on its part, has been going all out to shield the local economy from global disruptions, boost local production and cut the import bill.
After all, National Development Strategy (NDS1) seeks to make exports one of the major drivers of economic development, among other objectives.
Government has also been adjusting the country's duty framework for oilto cushion the economy from the global shocks.
As Zimbabweans, we will not throw our hands in the air and allow geopolitical developments to erode the gains recorded under the Transitional Stabilisation Programme (2081-2020) and now NDS1. Our sweat will not go in vain.
After all, nyika inovakwa nevene vayo, brick upon brick.
Till next time, let's chew the cud.
Feedback: [email protected]
Twitter:@wnyakurerwa