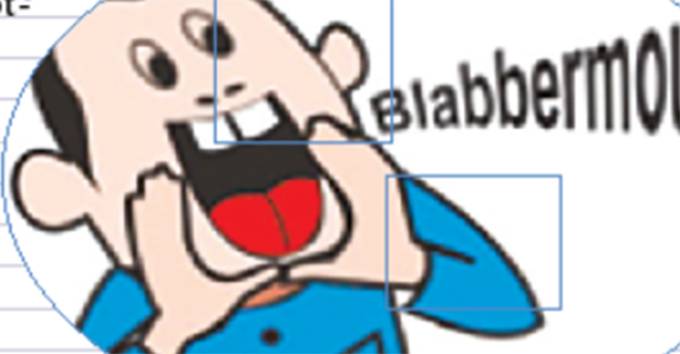 The ManicaPost
FOR the avoidance of doubt, Blabber has nothing against anyone; and for professional reasons, Yours Truly will never use this widely read column to settle personal scores. 
If anything, the need to preserve the little that remains of our moral fabric keeps Blabber peeping through the keyholes of your bedroom doors.
This explains why Blabber was perplexed upon learning of the recent divorce of a well-known businessman's daughter.
With all the blessings of her mother, the lady in question dumped her husband for a moneyed boyfriend.
The disclaimer came first because a few years ago, the head of this house, the businessman himself, made several headlines on this platform owing to his open zip, shut mind approach to sexual matters.
Many will recall how he destroyed marriages around town as he used the power of the green buck to seduce married women.
Now that his daughter is taking over, dear reader do not be misled into thinking that Yours Truly has something against this family. 
No! Nothing at all!
A few notes will help you identify the family I am blabbering about.
They run a thriving meat retail outlet a few kilometres out of Mutare's Central Business District and at one point folks around town drove to their place to get cheap quality beef.
The serene environs of their place makes it a preferred destination for love birds, imbibers and pleasure seekers from different areas of our beautiful city.
Now word reaching Yours Truly is that the businessman's daughter dumped her husband and moved in with a relatively richer guy who runs a transport business in the periphery of the city.
While many parents would frown upon such immoral conduct, in this particular case, it is said the mother played the middleman's role in uniting her married daughter and the said boyfriend.
Surely, this world is not our home!
As if the gods are fighting in the dumped man's corner, the mother, daughter and the newly found son-in-law were involved in an accident on their way from a well-known resort. 
Like I said before, Blabber has nothing personal against this family, but should Yours Truly remain silent when immorality pervades the home to such levels?
If you fear God as much as Yours Truly does then the obvious answer to that question is a big no. Those who used to play street football during their childhood days will tell you that chekubirira hachinuni.
Blabber will surely be following this juicy story to its logical conclusion.