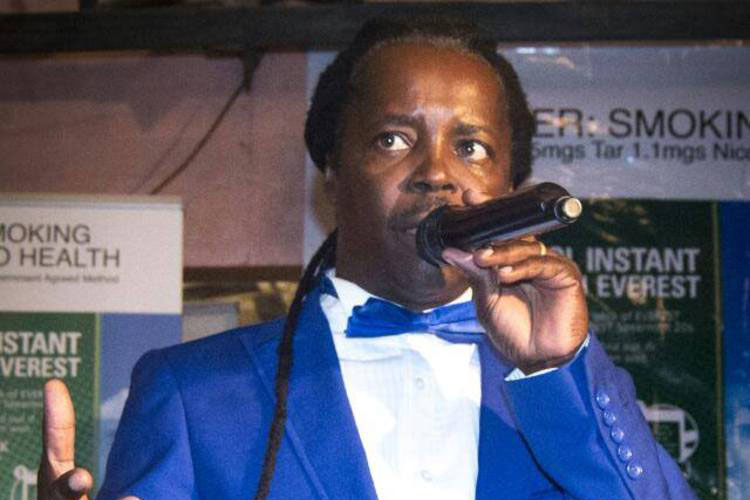 The ManicaPost
Liberty Dube and Fungai Munyoro Entertainment Correspondents
THE year 1993 saw the birth of one of Mutare's prolific ragga/dancehall movement made up of music DJs called Tuff Nuff who later diversified their sound to various genres. This year, they celebrate 25 years of existence.
The group initially mooted its disc jockeying journey with people such as Jah B, Bounty Kriss, who is now a teacher in Nhedziwa, Gidza B, who is now based in South Africa and Collin Musiwacho who is now based in Zvishavane.
It now consists of veteran deejay and leader, Trynos Chigwidi, fondly known as DJ Ranga, DJ Candyman, DJ Ras Blue and DJ Stix.  Despite their departure, the ship never sunk as Ranga T has managed to sail through troubled waters.
"We started as a raggae and dancehall sound but the raggae market started dwindling as years progressed. This forced us to include different genres such as pop, hip hop, sungura, Zim dancehall among genres.
''That's why we roped in young blood such as DJ Stix. The journey has been impregnated with highs and lows, but we are still kicking. We will sometime this year hold a bash to mark 25 years of existence. We now play different kind of music depending on the event as well as the audience," said DJ Ranga.
Last Saturday, the soundmen took turns to mesmerise scores of revellers who thronged Rozvi Sports Bar at Matongo Business Centre at a one-man pool tournament.
The bash was also meant to celebrate the bar owner, Eddie Gopo's 35th birthday.
Talented pool player, Gift Mutimwi came out tops and walked away with $100 while runner up Willard Ngorima received $40.
"It was a successful and fun-filled event. We hope to host such events in near future were entertainment and sport can bring scores of people together," said an elated Gopo.
Meanwhile, rising Zim dancehall and House music producer, Macfarlane Matemba, fondly known as DJ Macazz, is set to take the local music industry by storm.
The young producer's beats have proved popular with youths and he continues to dazzle music followers with his expertise. Dj Macazz, is currently riding high with the house track titled ''Walala Wasala'' which he produced.
The track features budding Zim dancehall chanter, Yung Taliebaan, Afonso, Jason Ben and Dj Touch.
Dj Macazz, who was born in Harare and later settled for Mutare, started producing at a tender age of 15. Since then, his biggest dream has been to become a famous internationally-recognised music producer.
"It started when I was very young, my grandfather used to have a bottle store some kilometres outside Harare so I used to play cassettes for the revellers inside the bar.
''I started writing songs and composing beats which I decided to stick to. I don't necessarily sing but I just produce instrumentals," he said.