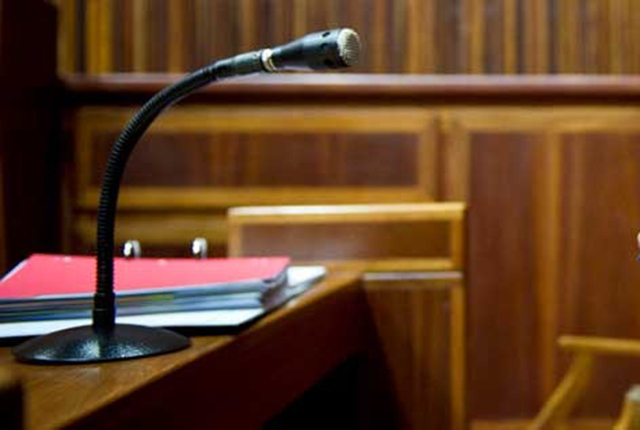 The ManicaPost
Abel Zhakata Senior Reporter
A Teacher at Pafiwa Secondary School has been hauled before the courts on allegations of raping a 12-year-old Grade 6 pupil from Hartzell Central Primary School. Fightmore Tapera (47) who resides at Pafiwa's staff quarters together with the complainant's family appeared before Rusape regional magistrate, Mr Livingstone Chipadza, for contravening Section 65 (1) of the Criminal law (Codification and Reform) Act, Chapter 9: 23.
He was remanded in custody and advised to apply for bail at the High Court in Harare since he was facing a Third Schedule offence. District public prosecutor, Mr Tirivanhu Mutyasira, represented the State while Mr Leonard Chigadza of Chigadza and Associates stood for Tapera. Mr Tirivanhu told the court that the suspect and the complainant were not related but they all reside at the same staff quarters.
"On a date unknown to the prosecutor but in the month of December last year the accused visited the complainant's mother's homestead and found the girl alone at home. He entered into the house and dragged the complainant to her mother's bedroom. He forced himself on the girl and raped her once. After committing the crime he disappeared and went back to his homestead. The complainant did not report the ordeal to anyone," said Mr Mutyasira.
During the same month the accused person raped the girl on three more occasions each time he found her alone at home. The matter only came to light on December 17 when the suspect was caught in the act.
"After he had finished raping the girl for the fourth time the accused person stood up and at that moment a neighbour entered into the room and saw him naked while the complainant was sleeping on the bed. Upon realizing that he had been caught he threatened to assault the neighbour who ran away and hid in a toilet.
"When the complainant's mother finally arrived home she heard the case and quizzed her daughter over the issue. The girl disclosed that the complainant had been raping her ever since on four different occasions," said Mr Mutyasira.
The matter was reported to the police resulting in Tapera's arrest. The trial was supposed to kick off last week but the defence counsel asked for more time to prepare their papers saying they had received the State papers late. The case goes for trial on February 13.