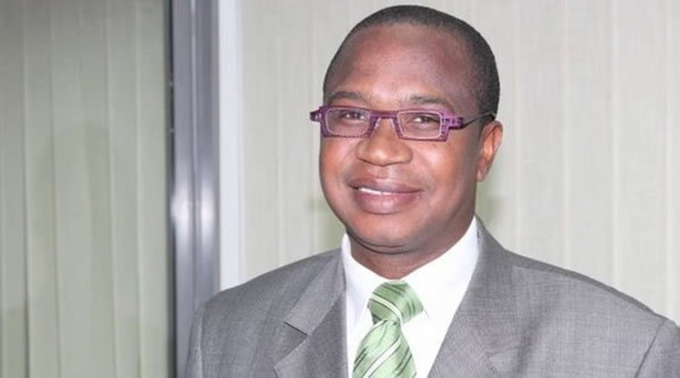 The ManicaPost
Kudzanai Gerede Business Correspondent
One of the major issues that dominated discourse this week was the Minister of Finance and Economic Development, Pro Mthuli Ncube's pronouncements that the Zimbabwean economy will be joining the continent's fastest growing economies in the coming two years.
Prof Ncube who accompanied the President to the United Nations 73rd General Assembly in New York this past week emerged positive about the trajectory the economy is likely to take while addressing delegates at the Zimbabwe Investors Forum which ran on the side-lines of the UN Summit.
The Average growth rate for economies in the Sub Saharan region is around 5 percent and countries such as Rwanda, Ghana, Tanzania and Ivory Coast have been growing at rates of around 6 percent, a feat Prof Ncube is adamant the country can reach in the next 24 months.
In 2017 Zimbabwe's economy grew by about 1.5 percent and with the current macro-economic pressures arising from cash shortages and inflation, the current growth targets of at least 3 percent suffer a stiff test.
However, the minister has already assured the nation of his economic turnaround strategy to be availed in the few weeks to come as expectations for a much quicker remedy to the current economic turbulences are anticipated.
"Zimbabwe will be joining the group of six countries which have the fastest growing economies with a growth rate of six percent per annum which comprise of Rwanda, Ghana, Tanzania and Ivory Coast,' he said.
The minister emphasized on the human capital base, natural resources and a sound economic plan which have already been enunciated by President Mnangagwa that will curb corruption yet it fosters productivity in all facets of the economy.
"Zimbabwe has been there before; we have had growth rates of 10 percent per annum around 2011. The new dispensation has all it takes to unlock value in this economy. The stability within our politics and maturity in statecraft have laid the best foundation for economic players to thrive," political analyst Richard Mahomva told Post Business.
Observers are however optimistic of a positive pace in the growth of the economy in the short term with the current strides being taken in key productive sectors like mining and agriculture having been high commendable.
They outline the country's comparative advantage over some economies such as Rwanda and Ivory Coast which cannot be equated to Zimbabwe in terms of their lean resource base.
The finance minister has also emphasized on the need for creating reserves both in the USD form and in minerals as prerequisites to get the economy moving forward as this will inform the solution to the cash and currency question currently slowing down the economy.
Already this year, first half gold output results reflect a 65 percent increase, according to Zimbabwe Miners Federation (ZMF) president Henrietta Rushwaya.
A deal between ZMF and NEDBANK has already been penned that will ensure that all semi-precious stones are given priority and maximize returns as artisanal miners are being absorbed in the mainstream economy.
However capital constraints remain a challenge and the debt repayment strategy will be crucial in unlocking fresh credit lines while tackling Government borrowing that has been suffocating credit space for private sector should be a priority.
Economic analyst, Pepukai Chivore told Post Business, that current efforts to stem corruption and containing government spending through borrowing could yield a quick-fix solution to the economy.
"Dealing with corruption will quickly change investor perception towards Zimbabwe and                                      fortunately this is the direction government is taking," said Chivore while alluding to the fact that fiscal discipline should be the key anchor to a fast growth.
"Zimbabwe has been having fiscal deficit since 2012 and they have not done the country any good. Last year we had a budget deficit of 14,7 percent of GDP and the SADC threshold is 5percent of GDP, yet we had a record 14,7 percent and we are anticipating this year it will go beyond 15 percent  or beyond 2 billion because of elections  and salary increases," added Chivore.
With the special economic zones almost in full swing to resuscitate industry, there are high hopes the economy is likely to regain traction.