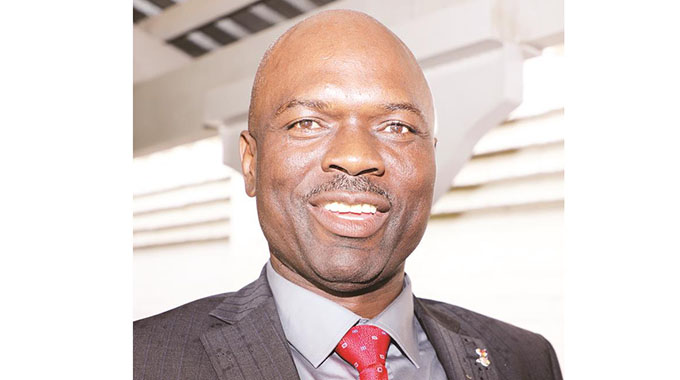 The ManicaPost
Ray Bande Senior Reporter
ZIMBABWE launched yet another bid for international glory amid confusion, disorder and discontent after the Warriors left for the Somalia game without a single training session as the country's football governing body continues with its happy-go-lucky approach to football administration.
Only last Sunday, Zimbabwe were embarrassingly walked over at home by Zambia in a Women's Olympic Qualifier after the Mighty Warriors withdrew from camp hours before kick-off.
The unending chaos at Zifa has drawn the ire of former national team players who feel that football administration in this country has gone to the dogs.
Sakubva-born Shepherd 'Dragline' Muradzikwa said it was time administrators took the game seriously for the sake of future generations.
"I think we really need to be serious about the way we prepare for important international assignments.
"This is really not acceptable. Yes, Somalia might be minnows in the game but our own approach and preparations must not be determined by the quality of opponents. After all, the age of small teams is long gone.
"A national team going for a match without training is not something we can smile at.
"Those managing the affairs of the game knew way before that we are going to play this match on a given date but chose to go to sleep and wake up on the 11th hour," he said.
Legendary Carlos 'Murehwa' Max, an exciting roving fullback during his heydays, would ultimately achieve his dream of donning the Zimbabwe green and gold jersey as part of Reinhard Fabisch's Dream Team, said lack of adequate preparations has been the greatest downfall of our national team.
"We have never been really serious about how we prepare for important assignments. Even assembling the team, players trickle in camp one by one and some a day before the match.
"These are players playing in different countries and they are used to different styles. How do they time to gel?
"That has been the biggest downfall of our national team and it is incumbent upon administrators to ensure that they change their approach," he said. 
Ephraim 'The Rock of Gibraltar' Chawanda said: "It is unfortunate that the leadership (Zifa) is treating our football like lotto.
"They chose to rely on luck rather than preparation to get success. This is not good for our football at all. We need to change our approach," he said.
Youth, Sport, Arts and Recreation Minister, Kirsty Coventry, is justified in demanding that national sports associations account for funding they receive from international associations following suspected abuse that has crippled sport development.
Disgusted by bad governance, particularly at Zifa and Zimbabwe Cricket, Coventry said when sporting associations failed in their operations, they were quick to seek rescue packages from the Government, but cry interference when Government enforces accountability.
Kamambo and his board have reportedly been dodging the Sports and Recreation Commission, which asked for a report on how Zifa used funds secured from the Government, Fifa and Caf for the June Afcon finals in Egypt.
However, Zifa were now seeking Government assistance to enable the Warriors to travel to Djibouti for yesterday's World Cup qualifier against Somalia.
Tweeting on her official page yesterday, Coventry said: "I asked the Zifa chair for a meeting to discuss the women's qualifying debacle on Sunday; he proceeded to ask government for money for the men's team to travel tomorrow.
"I have had enough of women's sport not being taken seriously in Zimbabwe. #EqualityInSport #WomenInSport," tweeted Coventry.
"Government took on #ZimCricket debt but told not to interfere. #Zifa once again ask for more money but government told not to interfere.
"This is taxpayers' money you are 'playing' with. Both these associations get huge amounts of money from their international federations, where is it?
"Asking for money alone is not asking for help. You need help in restructuring everything from the ground up and I have been willing and ready (from the beginning) to work with @CAF_Online and @FIFAcom and @ICC and any other organisation to make Zimbabwe a sporting powerhouse," she concluded.