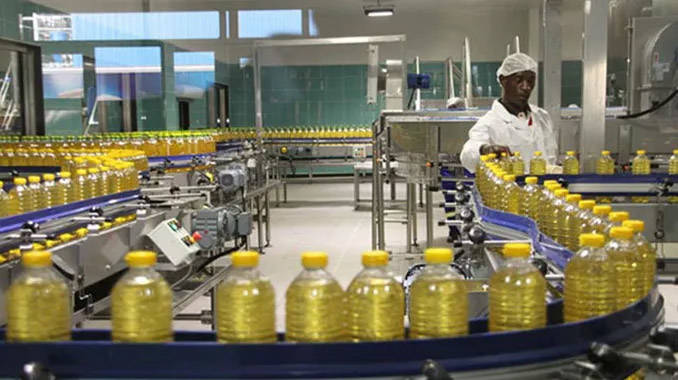 The ManicaPost
Lovemore Kadzura
Rusape Correspondent
GOVERNMENT has put in place solid fundamentals and policies to support the stability of the local currency, but progress is being hampered by currency manipulators trading foreign currency on the black market, a senior Government official has said.
Speaking recently during the 2022 Manicaland Investment Conference at Rujeko Farm in Nyazura, Finance and Economic Development Deputy Minister, Honourable Clement Chiduwa also said higher production levels will tame currency volatility.
The conference, which was graced by investors, ZimTrade, the Zimbabwe Investment and Development Agency (ZIDA), Reserve Bank of Zimbabwe (RBZ), the Confederation of Zimbabwe Industries (CZI), local authorities and Government officials, was a platform to market the province to potential local and international investors.
Deputy Minister Chiduwa said Government is seized with creating an enabling environment for businesses to thrive.
"This conference comes at a time when there are calls to invest in production so that we can strengthen our currency. What we want is rural industrialisation based on our competitive advantage of being an agro-based economy.
"We need to promote value chain production, which is stated in National Development Strategy (NDS1). Whenever we produce, let us add value and move away from importation.
"Government is undertaking economic reforms in the form of fiscal consolidation and financial and monetary reforms. The RBZ is seized with currency and exchange rate reforms. The policies put in place by Government should be able to support and enhance business operations," said Deputy Minister Chiduwa.
He added: "The fundamentals are in place, even if we look at the revised economic growth projections as provided for by the World Bank, they have put us at 3.7 percent. Despite being saddled with some challenges, the World Bank has listed Zimbabwe among the fastest growing economies.
"The elephant in the room is how do we stabilise our currency? Why is our currency not stable when all the fundamentals are in place? How do we attain currency stability?
"We attain currency stability by defending our currency. During the dollarisation era, we became a supermarket economy and all our commodities were being bought from outside the country.
"Now look at geo-political developments and how the supply chain has been disturbed by Covid-19. We need to produce everything on our own. If we localise production, it means we will have less imports.
"The solution lies in production and discipline on the market. Statutory Instrument 127 of 2021 has administrative and civil penalties. However, some of the fines being imposed do not mean anything to the offenders as they are too little. Some businesses have been fined as much as five times for flouting the regulations. Not all economic agencies are rational, some feel that they can be rich within a month at expense of hard work," he said.
Deputy Minister Chiduwa also highlighted that Government is investing heavily in public infrastructure.
"Government continues to develop roads, airports, water, rail and energy infrastructure. Government is seized with construction and the finalisation of the Harare-Beitbridge, Beitbridge–Bulawayo-Victoria Falls Roads, rehabilitation of Robert Gabriel Mugabe International Airport as well as the completion of the Victoria Falls Airport. In Mutare, we are rehabilitating the airport.
"Let us now fully utilise our water bodies to carry out agricultural activities and export the produce. We will not generate foreign currency for the country by changing it on the streets. Let us create wealth through production.
"Provinces must leverage on what they have and lure investors. As part of the reforms, we have set up ZIDA as a one-stop shop to facilitate investments
"All investments must be in sync with Government policies. Doing business must be smooth, starting at provincial level and we must fight inefficiencies and corruption. When the private sector grows, the country prospers.
"Government has availed an enabling environment for the private sector to thrive. Investors, both local and foreign, must explore the province's investment opportunities," said Deputy Minister Chiduwa.
Minister of State for Manicaland Provincial Affairs and Devolution, Honourable Nokuthula Matsikenyere said the province has several investment opportunities.
"Manicaland is a beautiful and scenic province with several investment opportunities in the mining, agriculture, construction, tourism and manufacturing sectors.
"The province is endowed with several resources which enable the achievement of the objectives of the recently crafted Provincial Economic Development Plan," said Minister Matsikenyere.