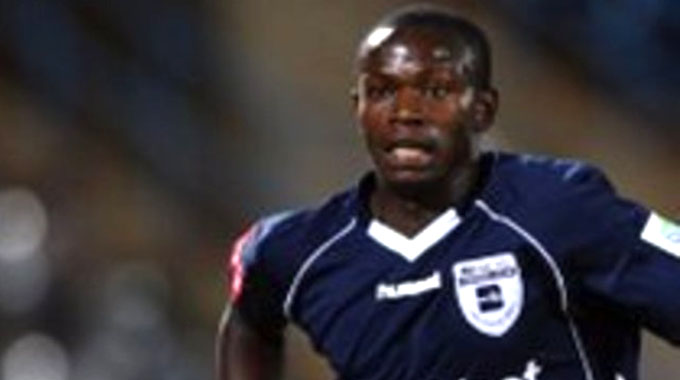 The ManicaPost
Senior Reporter
RUSAPE based referee and former 2008 Soccer-Star-of-Year Evans Chikwaikwai, who has since hung the boots for the whistle, is in the eye of a storm after being accused of being part of a cartel of biased match officials in the Manicaland Division Two League.
With match officials in Division Two being paid a paltry $30 for the centre man and $20 for each of the two assistant referees, chances of extra money exchanging hands to manipulate results are very high.
The former Njube Sundowns chief striker, who became the 33rd footballer to be crowned the Soccer-Star-of-the-Year, was in the thick of things recently when Manica Diamonds Juniors suffered its first away defeat at the hands of log leaders Clairmont in Nyanga.
Chikwaikwai reportedly failed to stamp his authority as the hosts resorted to nauseating and archaic delaying tactics.
The hosts never received any form of caution from the match official.
With almost every decision, especially in the second half, going against the away team, Chikwaikwai allegedly drew the anger of the visitors when he failed to compensate for the lost time.
This allegedly resulted in the two teams playing for 30 minutes, instead of 45 minutes, in the second half.
The cancer of poor match officiating in the league now goes beyond Chikwaikwai amid revelations that some clubs were no longer fulfilling certain away matches for fear of being subjected to biased match officiating.
Chikwaikwai refused to comment when contacted for a comment citing restrictive protocol. "I am sorry I cannot talk to the Press," he said.
Zifa Manicaland vice chairman Gift Mapinda said: "This is something that we once dealt with. It is not one sided. The referees have their own challenges while the clubs also have their own challenges. I think we need some kind of indaba where people deliberate on such issues as laws of the game and how to handle problematic issues that may arise out of poor officiating."
Zifa Manicaland administrator Kundai Makwarise said: "The problem we have is of clubs that do not make formal complaints. They should write to us each time they feel their matches had not been handled well. Without official complaints we would think it all went well."